THE MOVEMENT
A movement where short-term missions collides with long-term community development. This is a movement much larger than Next Step. This is a movement where the role of short-term missions within the context of a community becomes a partnership, a dignifying source of encouragement, a support of local churches and organizations investing into community transformation on a daily basis. You are a part of this movement. And we desire that this movement doesn't stop with missions, but instead, that missions supports the overall sustainability of a community through local partnerships and organizations that ultimately increase employment, further education, promote health, invest in social wellness, and create spiritual growth. But first, how can you as a part of short-term missions invest responsibly in the way God has called us to function as the body of Christ? Our desire is to create awareness and equip those visiting a community and those living in a community, to do just that.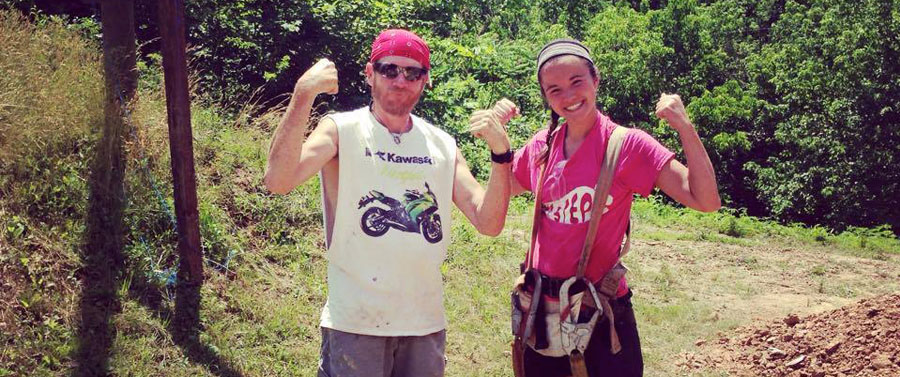 THE CONTEXT
Where did this movement begin within Next Step? Why has it changed the core and vision of our ministry as a whole? Missions Director, Nick Cocalis, shares more about our journey towards supporting community development from the blog post, A Shift in Missions:
The Problem:  For the last 100 years, short-term mission trips have been exactly that: short-term.  The truth of the matter is that for most mission organizations like us, the 'success', revenue, and future relies on short-term participants.  So naturally, organizations like Next Step dump a majority of their resources and time into those short-term trips.  Now don't get me wrong, this creates countless individual success stories.  It creates great short-term trips, which in turn fosters new relationships with Christ, much needed service projects, new friendships, glimpses of hope, seeds for future long-term missionaries… the list goes on.  However, the question still remains, how sustainable are these trips?  Are we empowering the communities that we serve alongside?  Are we working ourselves 'out of a job' in the communities we're in?  Is each community better off at the end of the day because of our trips?
The Solution:  After a lot of prayer, conversation, and questions, the solution to us seemed pretty simple: put the same amount of time and resources into developing the communities we serve in as we simultaneously facilitate the short-term trips.  We have a vision to lead an organization that works from the inside out, where our dedication starts with community leadership, listening, humility, and investment in the communities we partner with.  An organization that empowers the communities we are in to serve well beyond our short-term trips.
Read more about what it looks like to relocate to a community here.

Read more about long-term spiritual growth in the communities we serve alongside.

Read more about bringing your mission trip home and serving alongside your own community.
THE CONCEPT
The book of Nehemiah lays out key principals within the realm of community development. These concepts are essential to understand and are concepts we use to guide the way we lead short-term mission trips. These concepts are used as a guide when forming local partnerships and determining how we will pour our resources into a community in support of a greater vision.
LOCAL LEADERSHIP SELECTING PROJECTS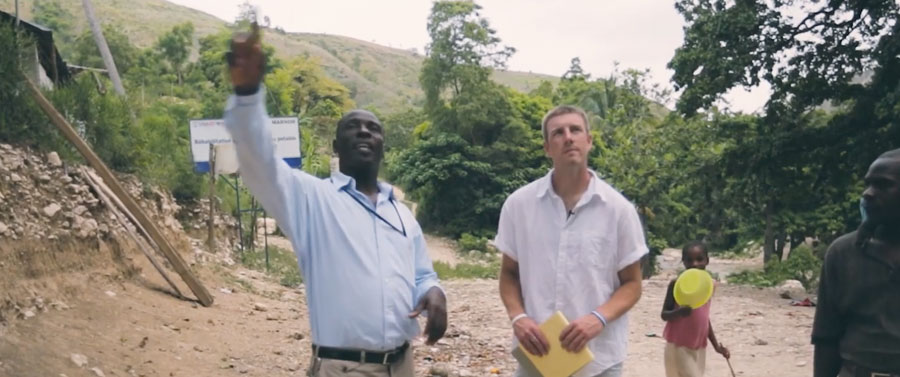 The goal is for all summer projects to be picked by local leaders and partnering organizations. This assures that we are only investing in projects the community desires and is eager to be a part of. This is only possible through the partnerships we have established in each community, primarily through the Partnership Coordinator.
COMMUNITY ENGAGEMENT AND FELLOWSHIP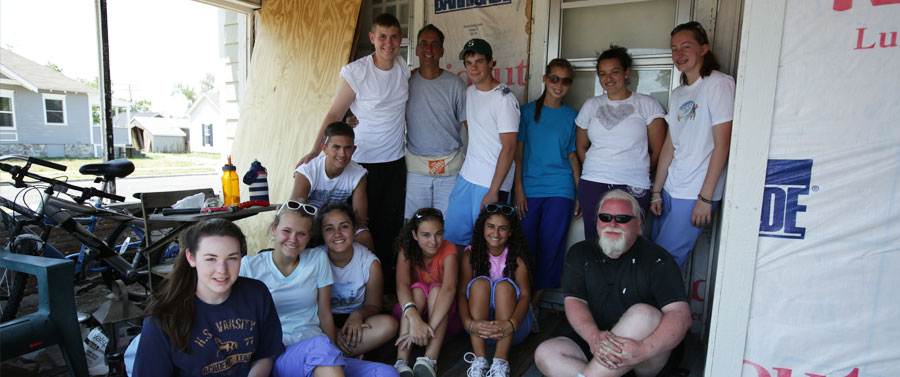 Whether you take a city tour, engage in a community activity each day, or end the week fellowshipping with families through a meal, the importance of building relationships with the families you work with is at the core of community development. Invest in these relationships throughout the week and take ownership of building trust and long-standing friendships. Ask questions. Learn about the community. Take every opportunity you can to build new relationships, and connect them to our Partnership Coordinators, as well as community leaders.
PAY IT FORWARD PROGRAM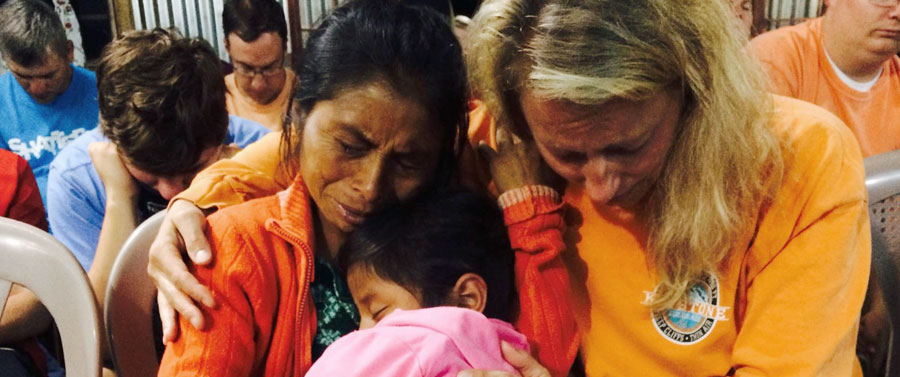 Our desire is for each family to participate in the work being done at their home. We have structured what we call, the Pay it Forward program, in each community we have a Partnership Coordinator. This provides a foundation and framework for families to contribute to their project, using the skills and gifts they have. We believe everyone has something to contribute. So, during your mission trip, seek out the gifts of the family you are working alongside. Observe how they are participating and encourage them in the ways they are working with you. You may just find you are encouraged as well, when together, you take on new challenges and learn new skills from each other.
PARTNERSHIP COORDINATOR ON THE GROUND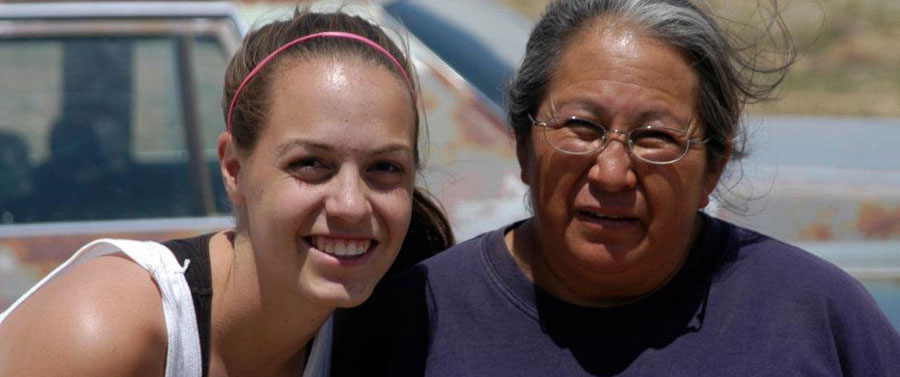 The goal is for each community Next Step is serving with, to have a full-time presence year round. Shared above, this is the role of the Partnership Coordinator. Your teams will meet and work alongside the Partnership Coordinator understanding how they bridge the gap between missions and community development throughout the year, and ways you can be a part of that after your trip ends.
FOLLOW UP AND DISCIPLESHIP
Construction is simply a platform to meet families in each community we work in. It's an introduction. The start to a relationship. Before and after your mission trip, our desire is for the local church, leaders in the community, and the Partnership Coordinator to build a long-standing relationship with each family we work with. Our goal is to walk alongside each family in how they can continue to get involved and engage in their own community, as well as how we can continue to support the family's continued goals, once the construction work is complete. Our hope is to see the relationships with families we work with to not end with construction, but to start there, and begin taking steps on a journey towards personal discipleship and understanding Christ in new and deeper ways.
COMMUNITY LEADERSHIP INVOLVEMENT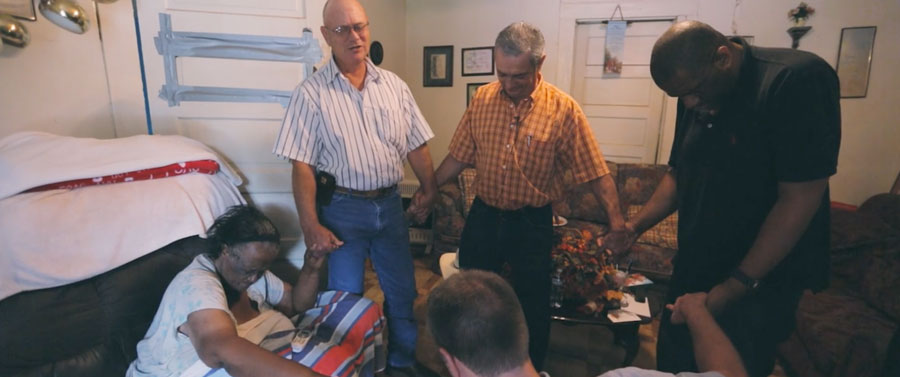 Our goal is to be led and guided completely by the informal and formal leaders in each community we partner with. This means we do not come in as outsiders and determine what is going to take place in a community, but instead listen and join in on what the community desires and is already doing. We are in the process of seeking out leadership teams that meet consistently throughout the year in each community, to not only offer feedback and brainstorm new ways to engage with the community in the summer, but to also find ways to invest more deeply in their own community throughout the year.
YEAR ROUND RELATIONSHIPS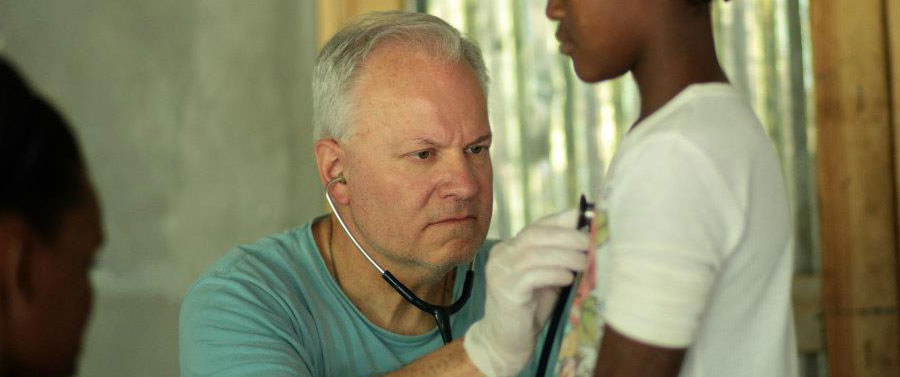 Due to our year round presence within a community, we have the opportunity to keep your team engaged with the people and families you met during your mission trip, throughout the year. Monthly blog posts, monthly prayer updates, sustained partnership with organizations throughout the year, a pen pal program, and more, are all ways you are able to maintain a relationship with the community beyond just one-week.
PARTNERSHIP COORDINATOR PRESENCE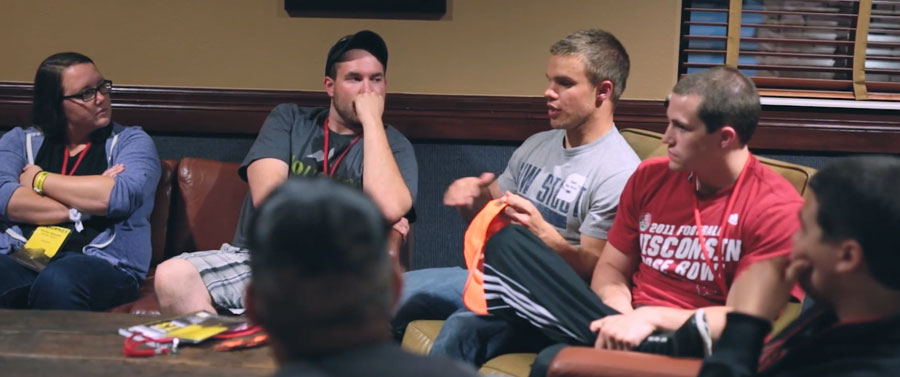 The role of the Partnership Coordinator is clear: to invest in their community on a day-to-day basis in a way that holistically restores the neighborhood in which they live. Partnership Coordinators work full time for Next Step, but also work full time in the community. They live in the communities we partner with, so they can experience life in the community on a day-in, day-out basis and become integrated in every aspect as a neighbor and friend. This means conversations, networking, program initiation, events, visits, are happening every single day. Each community is different, which leads to various efforts and programs unique to a particular community. Ask the Partnership Coordinator in the community you are visiting, to learn more about these community specific programs!