YOUTH MINISTRY
An internship on the Youth Ministry track will give you an opportunity to live out your faith in an incredibly tangible way. With each week, will come an opportunity to share just how incredible our God is and the ways He has changed your life. Not only will you have speaking opportunities each night, but you will also have ministry opportunities during the day as you work alongside students on work projects. Through your interactions and conversations, students will seek you out and desire to learn more about the God you know and serve. You will see students' lives changed as they grow into a deeper understanding of this same God, who loves them unconditionally.
EMCEE 
As the Emcee you will be the face and voice of Next Step programming. You will work closely with the Worship Leader to ensure worship and the evening service as a whole, flows smoothly. With high energy you will emcee the entire evening, ensuring smooth transitions. You will also deliver small personal stories to supplement the video series.
HANDS-ON SPEAKING EXPERIENCE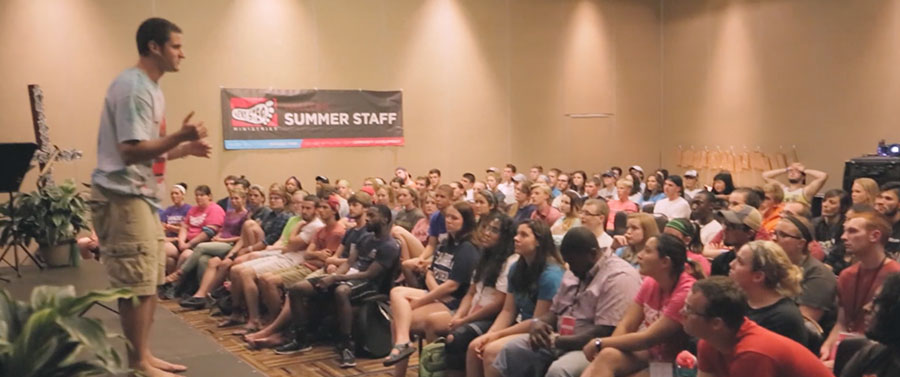 Throughout the summer you will have the opportunity to speak six nights a week, for nine weeks. That's 54 times where you will be able to share your personal story with students and the ways in which God has worked through that story. Not only will you grow as a communicator, but you will also grow in your ability to coordinate with a worship team in creating an atmosphere where students can experience Christ in powerful ways.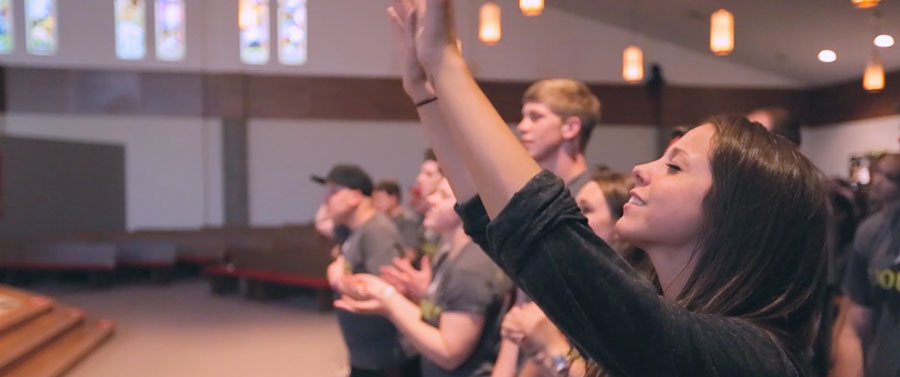 Each night as you speak, students will naturally be drawn to you. They will hear of your times of struggle and be comforted by the fact that they are not alone in their affliction. They will hear of your times of joy in the Lord and desire the same experience in their own lives. From this, students will seek you out with questions and ask for advice, giving you the opportunity to speak truth into their lives. It's in these conversations that lives will be changed.
HANDS-ON MINISTRY EXPERIENCE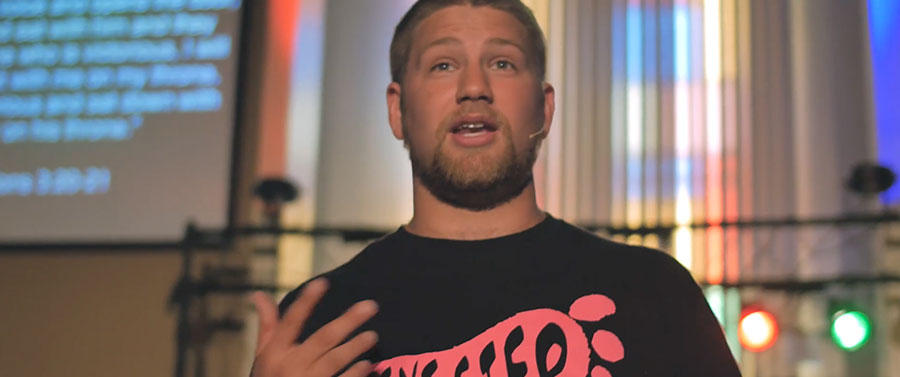 Through nightly talks and opportunities to disciple students one on one, you will get a glimpse at what full-time ministry as a lifestyle and a day-in-day-out position, really looks like. You will be interacting weekly with individuals currently in youth pastor positions, and will have a chance to learn from their experiences.  Beyond learning, these relationships serve as a networking opportunity; we have seen past Emcee's get jobs with the very churches that come on a weeklong mission trip during their summer.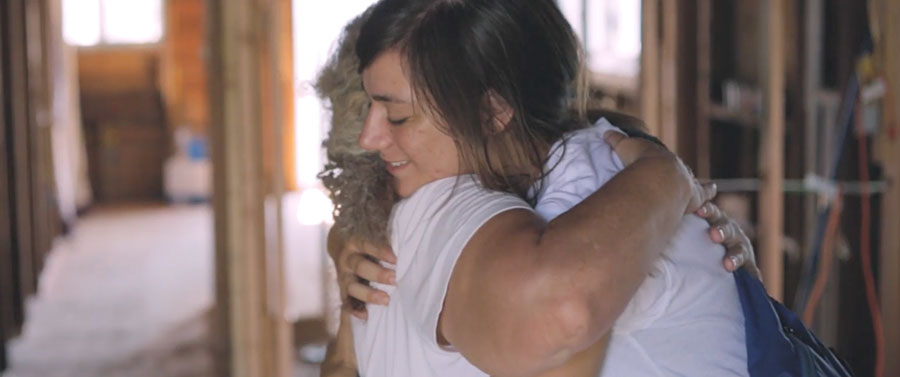 Most importantly, you will have the opportunity to serve alongside a community for the entire summer. This service will go far beyond the physical construction project that you will be involved with. You will also have the chance to build relationships with community members. These relationships will impact your life in ways you never expected as you grow in a deeper understanding of what it means to be in community.
Next Step Internships (not Co-Ops) require you to raise support.  We are frequently asked why this requirement is in place and where the support goes.
It's important to understand Next Step's commitment to funding projects that really impact a community. On a Next Step Mission trip, you will be leading students in projects such as: full home builds, home additions, roofing, flooring, drywall, siding, and much more. As a ministry, we seek to partner with community members in projects that meet the true needs. These projects take significant money, which is where you come in!
When you commit to serving alongside a community with Next Step, you commit to making it possible to do the building that is truly effective.  This could mean providing a wheel chair ramp to a senior citizen who hasn't left his/her home in two years because they are unable to walk down the stairs… or providing a brand new home to a family previously living in a one-room house.
Every year, Next Step Interns raise over $150,000.00, allowing us to do the work we do!  It has been a staple of our ministry since the beginning, a staple that makes us different, and a staple that makes us effective.  So be humbled knowing the money you raise doesn't just go in your pocket, but goes to rebuilding and empowering a community you have now become a part of.
CHOOSE DESIRED INTERSHIP POSITION
Missional Leadership
Team Leader

Assistant Team Leader

Community Coordinator

VBS Coordinator
Worship
Worship Leader

Worship Team Member

Media Tech
Youth Ministry
Construction
Construction Manager

Construction Team Member
PREPARE YOUR APPLICATION MATERIALS
Resume
Resumes should list all education, previous jobs, and other pertinent experience.
References
You must submit contact information for 2 references. At least one reference must be from a professor or supervisor from within the specified area you are applying for (e.g. if you are applying for the Construction Team, you would need a reference from a Construction Professor or Construction Supervisor).
Video sample
If you are applying for a worship or youth ministry position , you are required to upload a video sample of you playing music or delivering a message.
FILL OUT INTERNSHIP APPLICATION
The last step is to simply fill out the online application by clicking Apply Now below. You will be able to upload your application materials with your application. We will contact you with 48 hours of receiving your application. Feel free to contact us with any additional questions.
2017 INTERNSHIP PACKET This packet has all your internship information in one place. Dates, details and more. While you can find all this information on the website, feel free to download this packet as an additional resource.

 DOWNLOAD
2017 SUPPORT RAISING PACKET Support raising can be scary, but we are there to walk you through the process to make sure you are equipped to succeed. This packet has information about your support raising requirement (does not apply to construction internships), and outlines for successfully reaching your financial goal.

 DOWNLOAD