THE MISSION
In the largest geographical state in the country, ministries can at times feel on their own in their battle to spread the love of Christ throughout the beautiful wilderness state. Since 2009, Next Step has strategically aligned ourselves with organizations in Alaska committed to spreading the Gospel to youth, missionaries, and those serving the hundreds of Native American villages throughout the state.
Our pursuit in Alaska has evolved into mission teams supporting a handful of ministries making a great impact in the lives of the people of Alaska and the Kingdom.  Our longest standing partnership is with former Native American Chief, Will Mayo and his wife Yvonne.  We have worked alongside them to build a retreat center on their multi-acre property, spread across beautiful Alaskan landscape.  Will and Yvonne use the retreat center, cabins, prayer cabins, and trails to host youth, missionaries, and families in need of spiritual retreat and support.  Our teams continue to support the building of the retreat center, work to split and distribute wood as a much needed means to survival in the area, as well as soak in the amazing relational and spiritual opportunities with Will and Yvonne.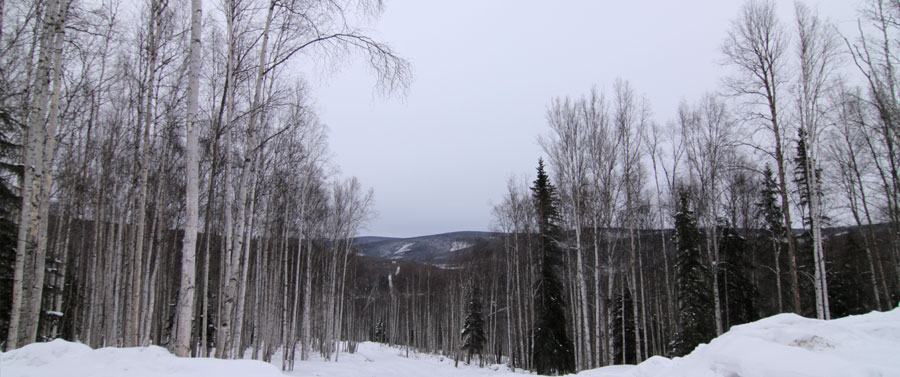 Over the years, our partnerships have expanded to supporting a second camp and retreat center called Camp LiWa, focused mainly on Alaskan youth. Here, there will be an opportunity to help in repair work and the construction of certain facilities in need of renovation on the camp property.
Beyond working in the rural camp setting of Alaska, we have integrated into the heart of the city of Fairbanks. Partnerships include The Door Ministries, a safe home for at-risk youth, and The Harvest Church; a family focused Church reaching and serving those in the greater Fairbanks community.
All partnerships combine a tremendous balance of practical physical support such as construction and repair, as well as highly valued relational support and involvement with members of these communities.
DATES AVAILABLE
| | |
| --- | --- |
| June 2-8 | July 7-13 |
| June 9-15 | July 14-20 |
| June 16-22 | July 21-27 |
| June 23-29 | July 28-Aug 3 |
| June 30-July 5** |   |
* Sunday – Friday Trip
Call for Availability on Crossed out Dates or for Winter/Spring Break Trips
AGE GROUPS ALLOWED
Middle School Students 

High School Students

College Students
TRIP COST
$599/person
*This includes all accommodations, food, work project materials and programming.
 Construction  75%
 Community Activities / Immersion  10%
 Relational Ministry 15%
THE VINE MINISTRIES

Our main partners in Fairbanks, friends and Pastors Will and Yvonne Mayo have their heart set on providing a camp-style environment for youth retreats, ministry training and spiritual rest.  Next Step partnered with The Vine in 2009 and began assisting in the building of a retreat center and cabins as well as helping with clearing, paths and bridges in the beautiful wilderness setting.
THE DOOR (YOUTH ADVOCATES)
Although most of our work in Alaska is set in the backdrop of mountains and wilderness, there is some fantastic ministry going on in the Heart of the city.  Next Step began its partnership with The Door in 2014 by assisting the ministry with demolition, landscaping and building up an outdoor activity and worship space.  The Door provides assistance and support for at-risk youth in Fairbanks.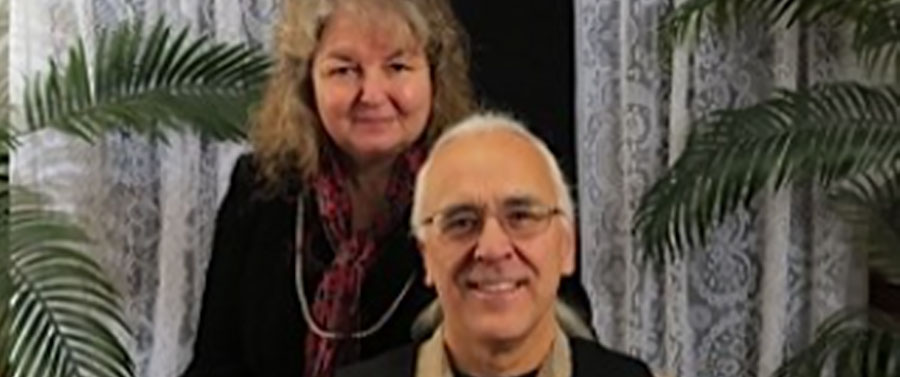 Started by Pastors Will and Yvonne Mayo, Vine Ministries exists to reach the indigenous people of Alaska for Christ.  The main hub of the Vine Ministries is located on Will and Yvonne's property in Fairbanks.  Nestled in a beautiful mountainside, the property serves as a place of retreat, rest and training for individuals and families to go out and serve the villages in Alaska.  Will and Yvonne are actively involved in the building of the retreat center on their property as well as ministering, training and discipling in their native community.
The Door is a 24-7 shelter for homeless youth aged 12-18, located in downtown Fairbanks. The shelter provides a safe place to sleep, home cooked meals, clothing, supplies, and connections to community resources to help youth find stability. For many years, Fairbanks has lacked shelter for teens needing a safe place. The Door opened up in 2012 to meet this great need for the youth on the streets in Fairbanks.  In addition to shelter, The Door is committed to teen health and is part of the National School Lunch Program where they serve approved breakfasts and lunch items that meet the national guidelines for nutrition.
Camp Li-Wa which stands for Living Water is located just outside of Fairbanks. Li-Wa offers year round activities which include: summer camp for all ages of kids, retreat and conference center, horse riding lessons, and more. Camp Li-Wa runs eight weeks of summer camp as well as a fall, winter, and spring retreat and conference center for churches and organizations in the area to minister to the needs of the Fairbanks community. Camp Li-Wa is located just five miles from Fairbanks and ministers in that area and many other parts of the Interior of Alaska.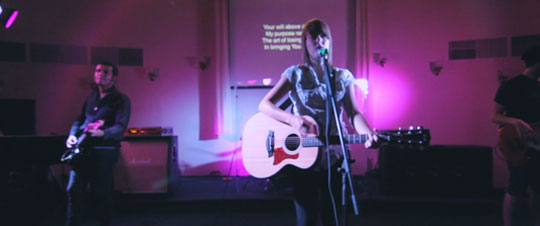 WORSHIP MUSIC
We've been told our worship experience is where summer camp meets mission trip. We put together bands from all over the country to lead your students in powerful worship every night. These talented and Christ-centered musicians will help show your students that worship can be fun, worship can be exciting, and worship can bring a joy they have maybe never experienced before.
CHALLENGING MESSAGES
It is our goal to bring your students closer to Christ this week. One way we do this is through challenging evening messages. Whether your students are new to the whole God thing or devoted Christians, these messages will help them understand Christ is alive and working in their lives today and a personal relationship with Him is available.
ORIGINAL VIDEO SERIES
Every summer we produce an original video series that coincides with the evening messages. This video series is our attempt to reach your students in yet another way with powerful stories of Christ in action. We've featured speakers such as Francis Chan, Shane Claiborne and Propaganda. You can watch some of our past video series in our Film Section.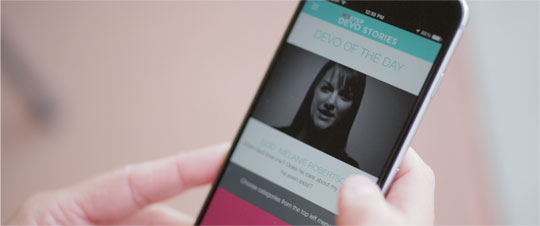 MyStep is an online program solely dedicated to helping your students, your church, or your ministry take the next step in a commitment to Jesus Christ. Whether you just came back from a mission trip through Next Step, or you're just looking for another way to strengthen your faith, MyStep is for you! We created a safe environment for students to explore the faith, and experience God in new and amazing ways!
Devo Stories are one of MyStep's most popular features. We have over 365 short video story illustrations that show the many different ways God is working in our daily lives. Whether it's a comical lesson about the consequences of stealing or a serious conversation about a parents' divorce, these stories help students understand God in new and real ways.
Another feature is the Prayer Wall, which provides an open and anonymous prayer forum for anyone to share their praises and concerns, and be prayed for throughout the year. Know our team is praying for these requests.
Both of these features can be installed for free on your mobile device. Simply search for Devo Stories or Prayer Wall on your phone or tablet's app store. This makes staying connected to God and each other easier than ever!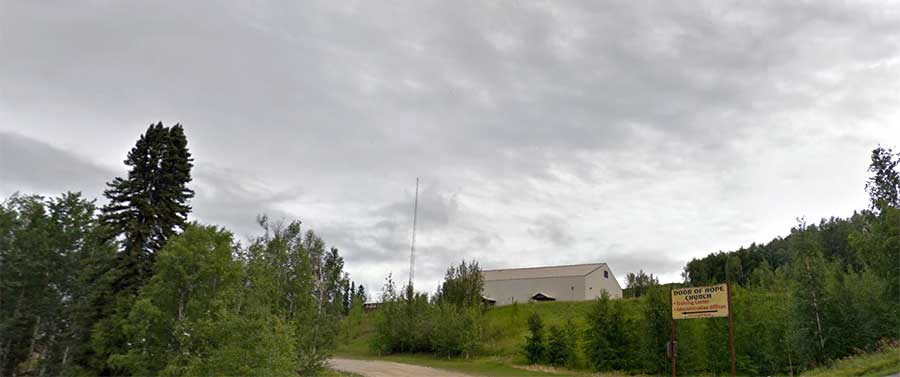 The trip is hosted at Door of Hope church in the heart of Fairbanks, Alaska. Guys and girls will be separated into different classes and space in the dining hall. All that is needed is an air mattress and bedding! Keep in mind it can be cooler this time of year, and in the facility. We will use the shower facilities at a local high school, which is just a short drive from the church. Please note the showers are community style and there are no individual shower stalls. Please encourage your team members to bring swimsuits if they feel more comfortable.
Van Accessible (Not Bus Accessible)
Many groups prefer to fly to Fairbanks and rent vehicles upon arrival. If you choose to fly, please plan to fly into the Fairbanks International Airport (FIA). The airport is just 15 minutes away from where we stay.  Vehicles with four-wheel drive are recommended.
WHAT TO BRING
Twin Size Air Mattress
Bedding & Pillow
Water Bottle
Sunglasses
Sunscreen
Insect Repellent
Towel
Toiletries
Swim Suit
Work Shoes
Work Clothes
Casual Clothes
Work Gloves
Safety Glasses
Hammer
For most summer dates, please see the standard mission trip schedule below. Please plan on arriving on Sunday afternoon between 3-5pm and departing Saturday morning 8-9am. Monday-Thursday are work days and Friday will be a fun day!
For the week of June 30-July 5*, please note the trip is scheduled to end Friday morning between 8-9am. This means you would arrive Sunday afternoon between 3-5pm, Monday-Thursday are still work days, but the Friday fun day is not included. The trip ends Friday morning 8-9am. This shorter schedule is to allow our on-site staff with one long weekend in the summer for rest.
SUNDAY (ARRIVAL DAY)
3:00-5:00 pm – Arrive to Mission Location
6:00 pm – Dinner
7:00 pm – Worship & Weekly Orientation
8:30 pm – Church Time, Small groups, Free Time
11:00 pm – Lights Out
MONDAY – THURSDAY (WORK DAYS)
7:00 am – Wake Up
7:15 am – Eat Breakfast & Lunch Preparation
8:00 am – Morning Devotional
8:15 am – Depart for Worksite & Begin Working
12:00 pm – Lunch & Devotion
1:00 pm – Resume Working
3:30 pm – Clean Up/Return
4:00 pm – Free time/Showers/Leader Meeting
6:00pm – Dinner
7:00 pm – Worship
8:30 – Church Time/Small Groups/Free Time
11:00 pm – Lights Out
FRIDAY (COMMUNITY / FUN DAY)
8:00 am – Wake Up 
8:15 am – Eat Breakfast & Lunch Preparation
9:00 am – Morning Devotion
9:15 am – Leave for Free Day Activity! 
4:00 pm  – Shower Time/Free Time/Leader Meeting
6:00 pm – Dinner
7:00 pm – Worship
8:30 pm – Church Time/Small Groups/Free time
11:00 pm – Lights Out