THE MISSION
In January of 2010, a 7.0 magnitude earthquake devastated Port-au-Prince, Haiti and the surrounding communities. 316,000 people died in the earthquake, another 300,000 were injured and over 1,000,000 were left homeless — many of them children. Pastor Jean Claude, a Haitian pastor and community leader, oversaw an orphanage in Port-au-Prince partially damaged in the earthquake. Seeking a safe place for the children, he moved them up to the community of Fond Blanc and built a new orphanage.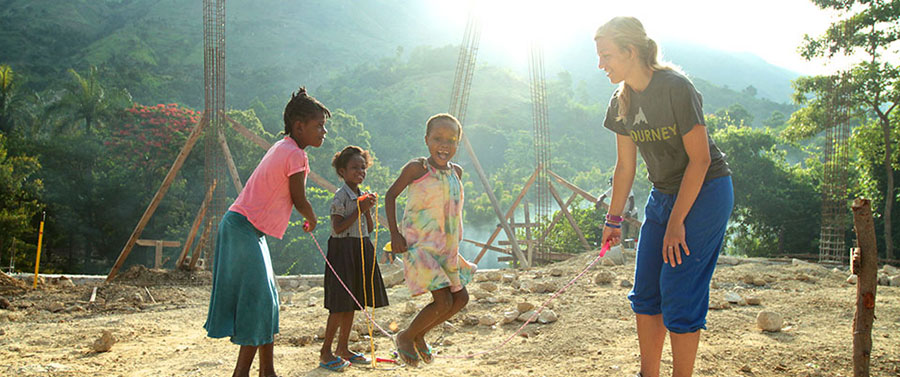 The beautiful mountain village of Fond Blanc is far removed from the hustle and bustle of Port-au-Prince. It is a two-hour journey from the airport along a dirt road that winds through jungles and small villages. There's no electricity. And a local river is used to clean clothes and bathe. While the community is remote, Pastor Jean Claude felt it was the perfect community to raise young men and women in Christ. Next Step Ministries has teamed up with Pastor Jean Claude and the Fond Blanc Foundation to assist in construction at the orphanage, while also supporting the Fond Blanc Foundation care for the 50-plus children at the orphanage. Construction projects have included a new road, kitchen, dormitory, bathrooms, teacher housing and church. When we aren't building, we're joining the children in daily VBS. This has been our most ambitious and challenging project to date, but with the support of teams from the US and community leaders in Fond Blanc, we can make a positive impact on the lives of these children. Join us, and the community of Fond Blanc, for a challenging and powerful mission experience.
DATES AVAILABLE
| | |
| --- | --- |
| June 2-8 | July 7-13 |
| June 9-15 | July 14-20 |
| June 16-22 | July 21-27 |
| June 23-29 | July 28-Aug 3 |
| June 30-July 5** |   |
* Sunday – Friday Trip
Call for Availability on Crossed out Dates or for Winter/Spring Break Trips
AGE GROUPS ALLOWED
Middle School Students 

High School Students

College Students
TRIP COST
$699/person
*This includes all accommodations, food, on site transportation, work project materials and programming.
 Construction  50%
 Community Activities / Immersion  10%
 Relational Ministry 40%
KITCHEN 
When we first arrived in Fond Blanc, the orphanage staff was cooking on the ground behind the orphanage. Pastor Jean Claude wanted a new kitchen where the orphanages staff could properly cook for almost 100 people a day. With the generous support of our church partners, we coordinated the construction of a brand new kitchen with hygienic counter tops, tile floors, water basins, stoves and cabinet space to keep dishes and kitchen utensils.
CHURCH
Pastor Jean Claude felt called by God to build a large church on the property where the community could come together and worship. We started working on the foundation of the church in 2012. As of 2016, many of the exterior and interior walls have been constructed. While the church will not be finished for a few more years, it is currently being used as classrooms for school.
ROAD
Bad flooding in 2016 washed out the only road to the village of Fond Blanc. Our teams came together with local Haitian workers to fill over a hundred wire baskets with rock to reinforce the side of the road. Together we were able to rebuild the road and allow for vehicles to reach Fond Blanc.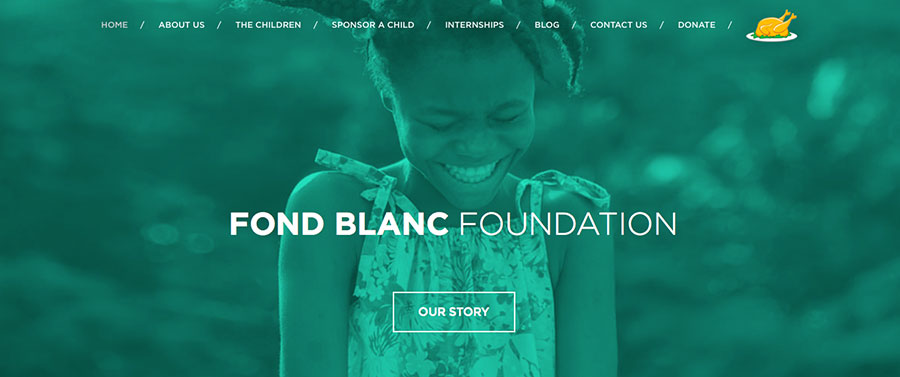 The mission of the Fond Blanc Foundation is to provide a foundation rooted and established in love, to promote the educational, health, spiritual and life development needs of the children of the Fond Blanc orphanage and the surrounding community. This mission is carried out through 4 main areas: 1) love and care; 2) health and nutrition; 3) education and 4) spiritual development. Next Step works alongside the Fond Blanc Foundation to provide holistic care for the children.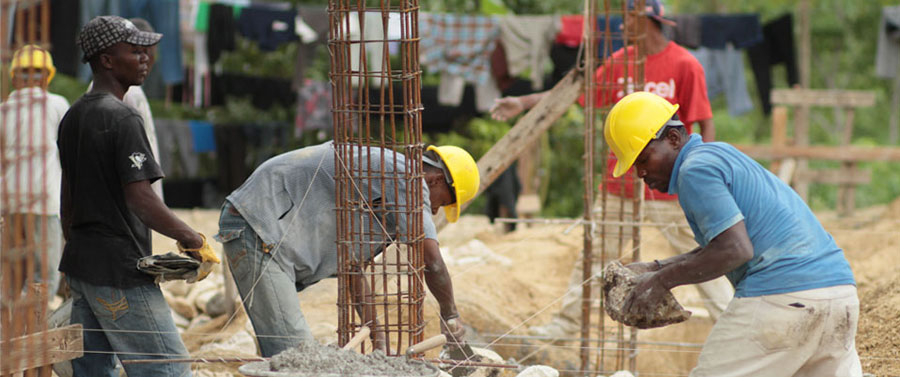 We were first connected with the community of Fond Blanc through Sure Foundations. Paul Young founded Sure Foundations after the earthquake in Haiti with the goal of helping those in need. Through these efforts he met Pastor Jean Claude and traveled with him to Fond Blanc. Once he saw the orphanage and met the children, this became his primary focus. He began supporting Pastor Jean Claude's efforts in Fond Blanc, helping him complete the construction of the orphanage.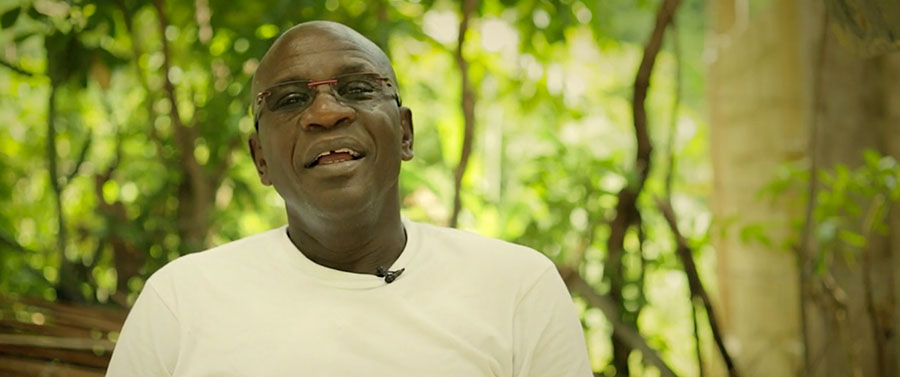 Pastor Jean Claude grew up in Haiti with a real heart for the forgotten children. He currently runs four churches, two orphanages and one school. Next Step Ministries developed a partnership with Pastor Jean Claude in 2012 to help him build a new church in Fond Blanc. This church will be a central spiritual hub for the community and we couldn't be more excited to join him on this journey.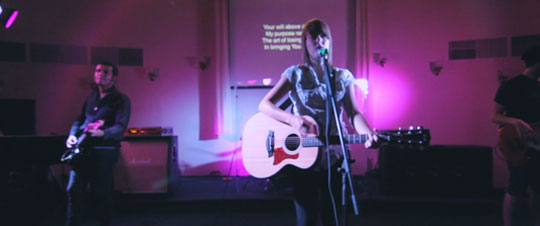 WORSHIP MUSIC
We've been told our worship experience is where summer camp meets mission trip. We put together bands from all over the country to lead your students in powerful worship every night. These talented and Christ-centered musicians will help show your students that worship can be fun, worship can be exciting, and worship can bring a joy they have maybe never experienced before.
CHALLENGING MESSAGES
It is our goal to bring your students closer to Christ this week. One way we do this is through challenging evening messages. Whether your students are new to the whole God thing or devoted Christians, these messages will help them understand Christ is alive and working in their lives today and a personal relationship with Him is available.
ORIGINAL VIDEO SERIES
Every summer we produce an original video series that coincides with the evening messages. This video series is our attempt to reach your students in yet another way with powerful stories of Christ in action. We've featured speakers such as Francis Chan, Shane Claiborne and Propaganda. You can watch some of our past video series in our Media Section.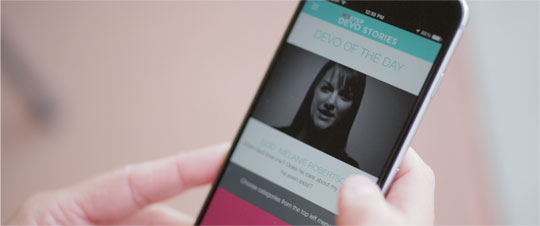 MyStep is an online program solely dedicated to helping your students, your church, or your ministry take the next step in a commitment to Jesus Christ. Whether you just came back from a mission trip through Next Step, or you're just looking for another way to strengthen your faith, MyStep is for you! We created a safe environment for students to explore the faith, and experience God in new and amazing ways!
Devo Stories are one of MyStep's most popular features. We have over 365 short video story illustrations that show the many different ways God is working in our daily lives. Whether it's a comical lesson about the consequences of stealing or a serious conversation about a parents' divorce, these stories help students understand God in new and real ways.
Another feature is the Prayer Wall, which provides an open and anonymous prayer forum for anyone to share their praises and concerns, and be prayed for throughout the year. Know our team is praying for these requests.
Both of these features can be installed for free on your mobile device. Simply search for Devo Stories or Prayer Wall on your phone or tablet's app store. This makes staying connected to God and each other easier than ever!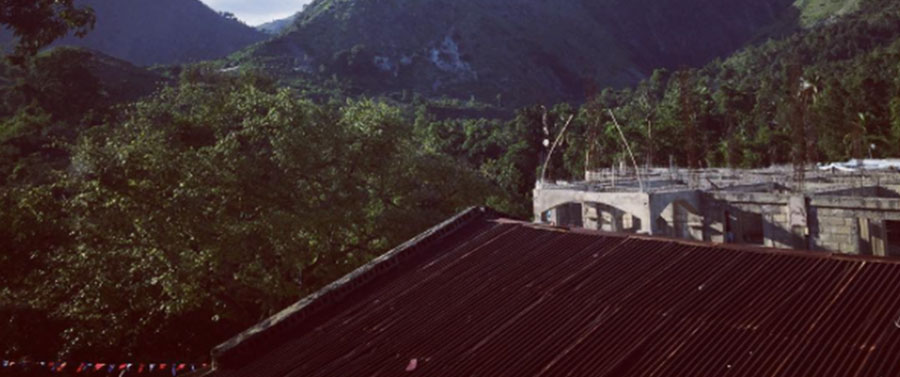 The trip is hosted at the Fond Blanc Orphanage. This is a very safe place to stay in a gated compound that houses 50 children, as well as a number of staff, teachers, and construction workers. Your group will be on the third level of the orphanage with 30 beds and mosquito nets, six showers, and six toilets. Haiti is very hot, humid, and there are no fans or air conditioning units. There will always be clean drinking water available. Your group will be served two meals a day at the same time as the children at the orphanage.
Please book your flights for arrival and departure through the Port-au-Prince Toussaint Louverture International Airport (PAP). Our friendly Next Step staff will be waiting for you at the airport and will provide ground transportation for the entire trip. The airport is about 2 hours away from our mission site in Fond Blanc.
WHAT TO BRING
Passport
$10 Cash Customs Entrance Fee
$20 Cash Wahoo Bay Beach Fee
Bedding & Pillow
Water Bottle
Sunglasses
Sunscreen
Insect Repellent
Toiletries
Towels
Work Shoes
Work Clothes
Casual Clothes
Church Clothes: long dress or skirt for women and pants with collared shirt for men
Swim Suit
Towels
Toiletries
Flashlight
Personal Size Battery Operated Fan
Personal snacks
Work Gloves
For most summer dates, please see the standard mission trip schedule below. Please plan on arriving Sunday afternoon and departing Saturday morning. Monday-Thursday are work days and Friday will be a fun day! For safety, it is important for all driving to and from the airport to be during daylight hours. Please contact our office to discuss arrival and departure flights.
For the week of June 30-July 5*, please note the trip is scheduled to end on Friday morning. This means you would arrive Sunday afternoon, serve in the community Monday-Thursday, and then depart for home Friday morning. This shorter schedule is to allow our on-site staff with one long weekend in the summer for rest.
SUNDAY (ARRIVAL DAY)
Meet the Next Step Ministries staff at the airport
Drive to the orphanage in Fond Blanc
MONDAY – THURSDAY (WORK DAYS)
9:00 – Morning Devotional
12:00 – Break/Lunch Devotional
4:00 – Free time/Showers/VBS Option
5/6 – Church/Next Step Worship
FRIDAY (COMMUNITY / FUN DAY)
9:00 am Leave Fond Blanc for Wahoo Beach
12:00 pm Lunch (bring money for lunch at Wahoo Beach Hotel)
4 :00 pm Leave Wahoo Beach
9:00 pm Small Group/Church Time