THE MISSION
South Carolina is known as one of the most beautiful regions in the country. Although made famous for its spring break beach destinations and southern hospitality, there are pockets of poverty tucked throughout the state.
Lexington, South Carolina is geographically located between sandy white beaches to the east, and rolling Appalachian Mountains to the west. Through incredible ministry partnerships, we have identified underserved and under-resourced families eager to work towards the transformation possible in their communities.
In 2013, Next Step was invited by a strong group of local churches and nonprofits to join in a holistic approach to ministry in the communities of Belle Meade, Happy Town, and surrounding areas. Here, families are not only struggling with physical limitations and deteriorating homes, but emotional and spiritual challenges as well. The Scooter Scott Project, Mt. Horeb UMC, Mission Lexington, Turner AME Church, as well as the county police force, government, schools, and other local organizations are all invested in the revitalization of their community. For over five years, prior to our Next Step's arrival to the community, these groups have been working to build trusting relationships, assessing needs, and developing a community vision of unity amongst neighbors.
The desire is renewal. The desire is a changed view of neighbors. The desire is trust.
The goal: that these desires lead to a visible change in communities physically, spiritually, economically, educationally, emotionally, and socially.
Next Step students will have an opportunity to be a part of this vision by working directly with families doing home repair, construction and relational ministry, both in Belle Meade and Happy Town. Additionally, students will be a part of developing relationships with partner organizations and the families they serve. We are humbled to continue investing in the vision laid out so beautifully in this community, a vision that leads to empowerment and sustainability within the families of this county.
DATES AVAILABLE
| | |
| --- | --- |
| June 2-8 | July 7-13 |
| June 9-15 | July 14-20 |
| June 16-22 | July 21-27 |
| June 23-29 | July 28-Aug 3 |
| June 30-July 5** |   |
* Sunday – Friday Trip
Call for Availability on Crossed out Dates or for Winter/Spring Break Trips
AGE GROUPS ALLOWED
Middle School Students 

High School Students

College Students
TRIP COST
$419/person
*This includes all accommodations, food, work project materials and programming.
 Construction  75%
 Community Activities / Immersion  10%
 Relational Ministry 15%
ROOF PROJECT

In 2014 Next Step began working with a housing community in Lexington County. Many of these homes are in disrepair, with roofs being one of the biggest needs. One lady who is very active in the community was in need of a new roof as years of deterioration and wet pine needles made the asphalt shingles rot. As she helped with neighborhood VBS and community cookouts, a new roof was installed.
THRIFT STORE PROJECT
One of the solid partnerships Next Step has in Lexington County is with a local social services ministry. Part of their ministry is a thrift store that provides clothing and daily used items to families with limited funds. Next Step consistently helps with sorting the large amount of donations continuously being donated and sold through the store. Many small project are constantly needed, such as new storage shelving, facility upkeep, and cleaning.
GENERAL PROJECTS
Our main projects in the Lexington Community consist of roofing, flooring, drywall, wheelchair ramps, painting, and other home repairs. Through two of our main partnerships, a VBS is also put on for two weeks of the summer in these communities.
This church has extended their building as a home for all Next Step volunteers since the summer of 2014. A healthy and energizing partnership has been formed between Next Step and the Mt. Horeb staff and congregation. Eager to work alongside this community, Next Step has admired the dedication of this church and their desire to create transformation within the surrounding communities of Lexington.

Lexington Interfaith Community Services (LICS) is the light of hope providing for the needs of our neighbors and empowering positive change. The story of LICS is of compassion for neighbors in crisis. The story began with the faith community seeking better ways to serve individuals and families faced with emergency needs for food, clothing and shelter.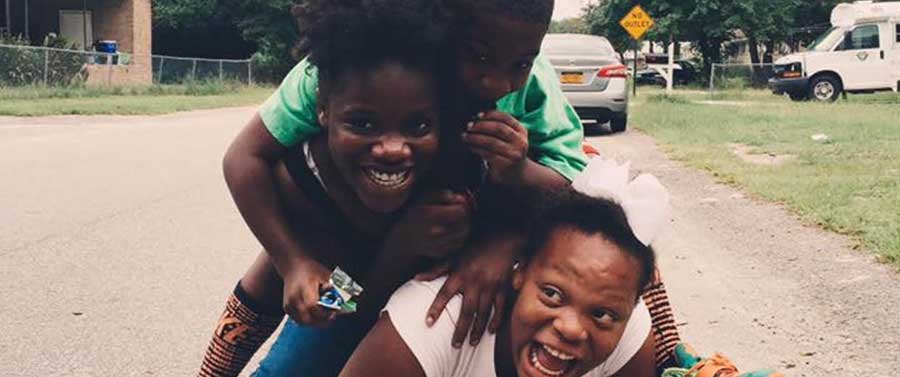 Faith-based, Christ centered organization helping kids in the Lexington Community become future leaders of tomorrow. The SSP offers a variety of programs to the students as well as adults that assist and guide them in practical and spiritual ways, building them hope for a future. Next Step partners with the SSP through community events and home repairs.
AME TURNER MEMORIAL CHURCH
Located in the West Columbia. Their mission is to serve their community through church services, daily feeding programs, child development, health services, community celebrations, living assistance. Next Step partners with Turner by being a resource for home repairs and celebrations in the community.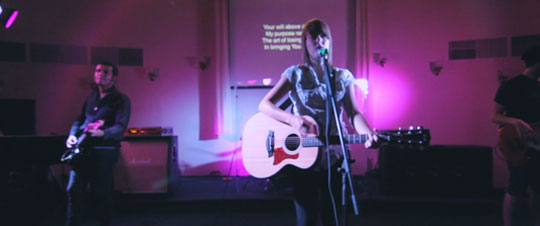 WORSHIP MUSIC
We've been told our worship experience is where summer camp meets mission trip. We put together bands from all over the country to lead your students in powerful worship every night. These talented and Christ-centered musicians will help show your students that worship can be fun, worship can be exciting, and worship can bring a joy they have maybe never experienced before.
CHALLENGING MESSAGES
It is our goal to bring your students closer to Christ this week. One way we do this is through challenging evening messages. Whether your students are new to the whole God thing or devoted Christians, these messages will help them understand Christ is alive and working in their lives today and a personal relationship with Him is available.
ORIGINAL VIDEO SERIES
Every summer we produce an original video series that coincides with the evening messages. This video series is our attempt to reach your students in yet another way with powerful stories of Christ in action. We've featured speakers such as Francis Chan, Shane Claiborne and Propaganda. You can watch some of our past video series in our Film Section.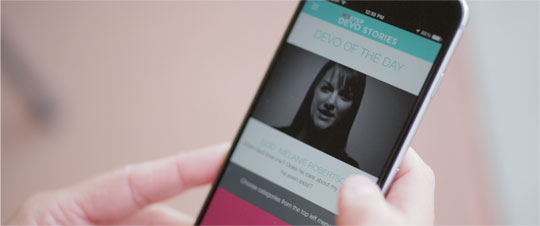 MyStep is an online program solely dedicated to helping your students, your church, or your ministry take the next step in a commitment to Jesus Christ. Whether you just came back from a mission trip through Next Step, or you're just looking for another way to strengthen your faith, MyStep is for you! We created a safe environment for students to explore the faith, and experience God in new and amazing ways!
Devo Stories are one of MyStep's most popular features. We have over 365 short video story illustrations that show the many different ways God is working in our daily lives. Whether it's a comical lesson about the consequences of stealing or a serious conversation about a parents' divorce, these stories help students understand God in new and real ways.
Another feature is the Prayer Wall, which provides an open and anonymous prayer forum for anyone to share their praises and concerns, and be prayed for throughout the year. Know our team is praying for these requests.
Both of these features can be installed for free on your mobile device. Simply search for Devo Stories or Prayer Wall on your phone or tablet's app store. This makes staying connected to God and each other easier than ever!
The trip is hosted at Mt. Horeb UMC. Guys and girls will be separated into different classrooms for sleeping arrangements. Sleeping will be on the floor so please bring a twin air mattress and bedding. There are bathrooms in the facility and a shower trailer on site with individual shower stalls. We eat and worship in the same space, so we welcome any help in changing over the space with tables and chairs each evening!
This mission site is bus and van accessible. Some groups choose to fly and then rent vehicles for the week. The nearest airports are the Columbia Metropolitan Airport (CAE) located just 25 minutes away, or Augusta Regional Airport (AGS) located just one hour away from Lexington.
WHAT TO BRING
Twin Size Air Mattress
Bedding & Pillow
Water Bottle
Sunglasses
Sunscreen
Insect Repellent
Towel
Toiletries
Swim Suit

Shower Sandals

Work Shoes
Work Clothes
Casual Clothes
Work Gloves
Safety Glasses
Hammer
For most summer dates, please see the standard mission trip schedule below. Please plan on arriving on Sunday afternoon between 3-5pm and departing Saturday morning 8-9am. Monday-Thursday are work days and Friday will be a fun day!
For the week of June 30-July 5*, please note the trip is scheduled to end Friday morning between 8-9am. This means you would arrive Sunday afternoon between 3-5pm, Monday-Thursday are still work days, but the Friday fun day is not included. The trip ends Friday morning 8-9am. This shorter schedule is to allow our on-site staff with one long weekend in the summer for rest.
SUNDAY (ARRIVAL DAY)
3:00-5:00 pm – Arrive to Mission Location
6:00 pm – Dinner
7:00 pm – Worship & Weekly Orientation
8:30 pm – Church Time, Small groups, Free Time
11:00 pm – Lights Out
MONDAY – THURSDAY (WORK DAYS)
7:00 am – Wake Up
7:15 am – Eat Breakfast & Lunch Preparation
8:00 am – Morning Devotional
8:15 am – Depart for Worksite & Begin Working
12:00 pm – Lunch & Devotion
1:00 pm – Resume Working
3:30 pm – Clean Up/Return
4:00 pm – Free time/Showers/Leader Meeting
6:00pm – Dinner
7:00 pm – Worship
8:30 – Church Time/Small Groups/Free Time
11:00 pm – Lights Out
FRIDAY (COMMUNITY / FUN DAY)
8:00 am – Wake Up 
8:15 am – Eat Breakfast & Lunch Preparation
9:00 am – Morning Devotion
9:15 am – Leave for Free Day Activity
4:00 pm  – Shower Time/Free Time/Leader Meeting
6:00 pm – Dinner
7:00 pm – Worship
8:30 pm – Church Time/Small Groups/Free time
11:00 pm – Lights Out