THE MISSION
Superstorm Sandy devastated the east coast as it crashed into the shoreline with historic force and quickly moved into the heart of New York and New Jersey in 2012. After the waters receded, Sandy claimed over 100 lives on the coast, destroyed thousands of homes, and left millions without power.
As we drove around just days after the storm had passed, we saw FEMA stations, relief workers, NYPD, firemen, and the National Guard. It was one week after the storm and first response was hard at work, but we couldn't help but wonder, what will happen to these families in the long run? Who will help them if FEMA or their insurance companies don't meet all the needs?
This is where our partnership began.
We were drawn to the Long Island community because of the storm, but quickly realized that a partnership well beyond Superstorm Sandy was beginning to form. Our first few years in New York focused on partnering with churches, organizations, and families in the rebuilding efforts after Sandy passed.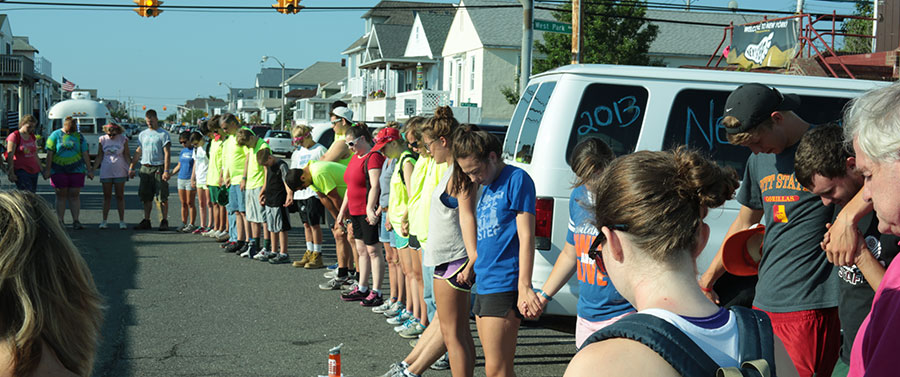 What began as relief has developed into a long term partnership dedicated to development. Our goal is to walk alongside local organizations and churches in their commitment to the spiritual and emotional rebuilding of their community, in a place where trust and authenticity can be hard to find. Yes, construction and home repair continues to be the platform for our partnership in New York, but the relationships with families and organizations in the area is what sustains the work we are doing.
We have seen a significant change in the way the community of Long Island receives volunteers during the summer. We know that as we continue to build on years of trusted relationships that Next Step students assist in developing in the Long Island area, that momentum will only strengthen. Momentum that fosters transformation through the love and freedom of Christ.
DATES AVAILABLE
| | |
| --- | --- |
| June 2-8 | July 7-13 |
| June 9-15 | July 14-20 |
| June 16-22 | July 21-27 |
| June 23-29 | July 28-Aug 3 |
| June 30-July 5** |   |
* Sunday – Friday Trip
Call for Availability on Crossed out Dates or for Winter/Spring Break Trips
AGE GROUPS ALLOWED
Middle School Students 

High School Students

College Students
TRIP COST
$419/person
*This includes all accommodations, food, work project materials and programming.
 Construction  90%
 Community Activities / Immersion  5%
 Relational Ministry  5%
COMMUNITY CENTER AND BEACH HOUSE

When Super Storm Sandy hit Long Island, the Bay Park Community Center and Beach House were completely underwater.  The community of Bay Park is known for being a very close-knit group of neighbors and friends with roots that go back many generations, so having two of the most central locations damaged was a big challenge for them. Next Step was excited to work alongside the residents in remodeling both buildings, all the way from gutting the buildings to installing new sub floor, insulation, drywall, and finishes. It was a great project in the heart of the community.
CHURCH REPAIR
Peoples Church in Long Beach was another location severely hurt by Super Storm Sandy. The church had received enough insurance money to fix the essentials, such as electrical and most interior finishes, but they didn't have the finances to restore the outside of the building that was completely destroyed. Volunteers got to work on various projects including landscaping, framing, siding, fences, and deck building to restore the beauty of People Church and hope in the community.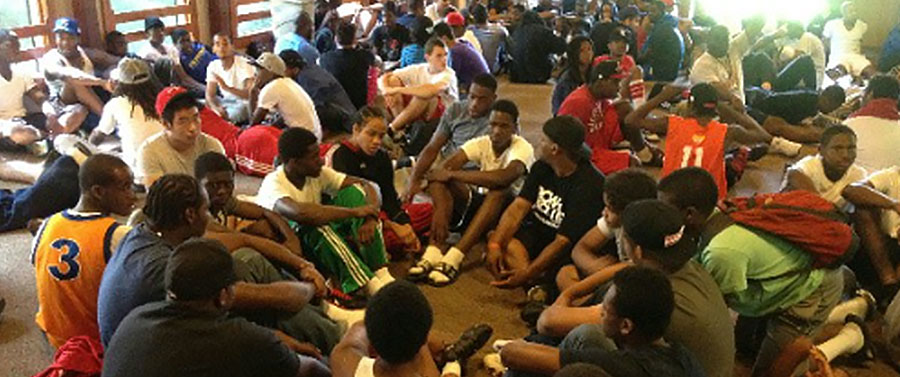 When first visiting New York, we had the privilege of meeting a couple that serves with Young Life. This organization builds relationships with students where they are and as they are, in order to share the love of Christ in their personal journey. Young Life seeks to tackle this task by providing a scheduled time for youth to gather where they explore what a life looks like with Christ. Thankfully our partnership is allowing us to support youth in this area even after our student volunteers have left. We're seeing movement towards and for the Kingdom of God through Young Life Events.
BETHANY CONGREGATIONAL CHURCH
Bethany Congregational Church during Super Storm Sandy was a direct relief site. FEMA used the church facilities as a hub for the area of East Rockaway and even beyond for those in the Nassau Country area. Even after the storm they continued to help those in need and housed people that needed a roof over their heads. The storm displaced many families within the city. Our partnership with this church has allowed us to collectively recreate the space these families call home. Together, we have hosted community events and prioritized community rebuilding. This church was gracious enough to house us for our first summer, and we've been blessed by them ever since.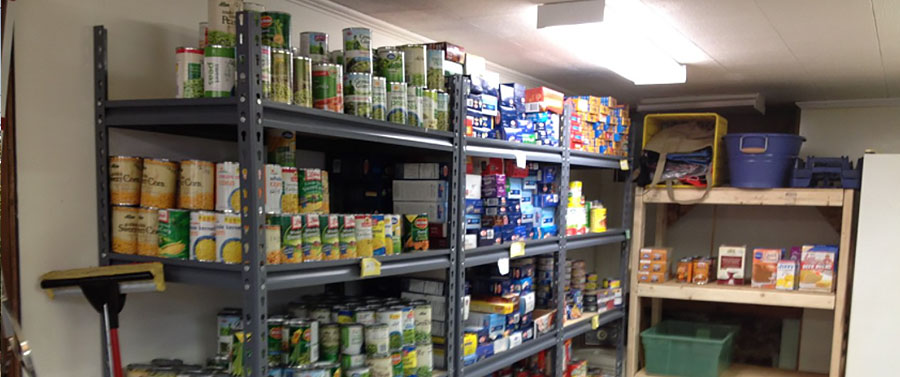 Located in Freeport, this first stop Food Pantry provides individuals and families in need with up to five days' worth of food, along with information about critical community resources such as food stamps, Child Health Plus, WIC, heating and utility assistance, employment resources and mortgage assistance.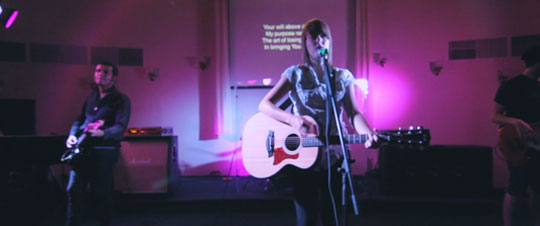 WORSHIP MUSIC
We've been told our worship experience is where summer camp meets mission trip. We put together bands from all over the country to lead your students in powerful worship every night. These talented and Christ-centered musicians will help show your students that worship can be fun, worship can be exciting, and worship can bring a joy they have maybe never experienced before.
CHALLENGING MESSAGES
It is our goal to bring your students closer to Christ this week. One way we do this is through challenging evening messages. Whether your students are new to the whole God thing or devoted Christians, these messages will help them understand Christ is alive and working in their lives today and a personal relationship with Him is available.
ORIGINAL VIDEO SERIES
Every summer we produce an original video series that coincides with the evening messages. This video series is our attempt to reach your students in yet another way with powerful stories of Christ in action. We've featured speakers such as Francis Chan, Shane Claiborne and Propaganda. You can watch some of our past video series in our Film Section.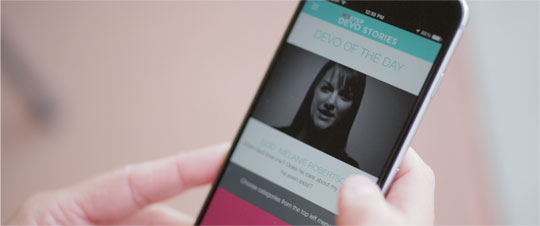 MyStep is an online program solely dedicated to helping your students, your church, or your ministry take the next step in a commitment to Jesus Christ. Whether you just came back from a mission trip through Next Step, or you're just looking for another way to strengthen your faith, MyStep is for you! We created a safe environment for students to explore the faith, and experience God in new and amazing ways!
Devo Stories are one of MyStep's most popular features. We have over 365 short video story illustrations that show the many different ways God is working in our daily lives. Whether it's a comical lesson about the consequences of stealing or a serious conversation about a parents' divorce, these stories help students understand God in new and real ways.
Another feature is the Prayer Wall, which provides an open and anonymous prayer forum for anyone to share their praises and concerns, and be prayed for throughout the year. Know our team is praying for these requests.
Both of these features can be installed for free on your mobile device. Simply search for Devo Stories or Prayer Wall on your phone or tablet's app store. This makes staying connected to God and each other easier than ever!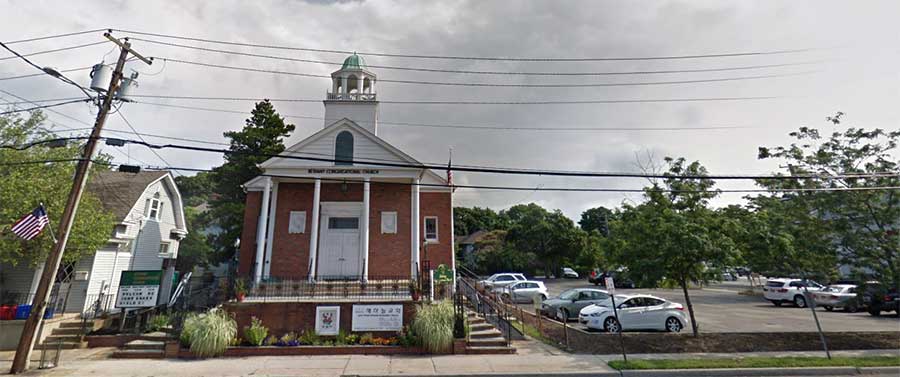 The trip is hosted at Bethany Church. The church has AC units and sleeping arrangements will be in classrooms in the gymnasium and basement. Sleeping will be on the floor so please bring a twin air mattress and bedding.
With all of the urban driving, vans are the best vehicle for the trip. Remember to plan accordingly for tolls and extra time for NY Traffic. Some groups choose to fly and then rent vehicles for the week. The nearest airports are LaGuardia (LGA) located 25 minutes away, or the John F. Kennedy International Airport (JFK) located 15 minutes from where we stay, JFK is the closest airport of the two.
WHAT TO BRING
Twin Size Air Mattress
Bedding & Pillow
Water Bottle
Sunglasses
Sunscreen
Insect Repellent
Towel
Toiletries
Swim Suit
Work Shoes
Work Clothes
Casual Clothes
Work Gloves
Safety Glasses

Windbreaker/Hooded Top
For most summer dates, please see the standard mission trip schedule below. Please plan on arriving on Sunday afternoon between 3-5pm and departing Saturday morning 8-9am. Monday-Thursday are work days and Friday will be a fun day!
For the week of June 30-July 5*, please note the trip is scheduled to end Friday morning between 8-9am. This means you would arrive Sunday afternoon between 3-5pm, Monday-Thursday are still work days, but the Friday fun day is not included. The trip ends Friday morning 8-9am. This shorter schedule is to allow our on-site staff with one long weekend in the summer for rest.
SUNDAY (ARRIVAL DAY)
3:00-5:00 pm – Arrive to Mission Location
6:00 pm – Dinner
7:00 pm – Worship & Weekly Orientation
8:30 pm – Church Time, Small groups, Free Time
11:00 pm – Lights Out
MONDAY – THURSDAY (WORK DAYS)
7:00 am – Wake Up
7:15 am – Eat Breakfast & Lunch Preparation
8:00 am – Morning Devotional
8:15 am – Depart for Worksite & Begin Working
12:00 pm – Lunch & Devotion
1:00 pm – Resume Working
3:30 pm – Clean Up/Return
4:00 pm – Free time/Showers/Leader Meeting
6:00pm – Dinner
7:00 pm – Worship
8:30 – Church Time/Small Groups/Free Time
11:00 pm – Lights Out
FRIDAY (COMMUNITY / FUN DAY)
8:00 am – Wake Up 
8:15 am – Eat Breakfast & Lunch Preparation
9:00 am – Morning Devotion
9:15 am – Leave for Free Day Activity
4:00 pm  – Shower Time/Free Time/Leader Meeting
6:00 pm – Dinner
7:00 pm – Worship
8:30 pm – Church Time/Small Groups/Free time
11:00 pm – Lights Out