THE MISSION
People often think of Los Angeles as a beautiful city with famous celebrities, huge mansions, and beautiful beaches. But hidden behind the wealth and success exists thousands of people living in a state of homelessness — and they live in a place called Skid Row. The streets of Skid Row exemplify the stark contrast between the wealthy and the poor, this gap being one of the greatest in the country.
When Next Step first began its partnership in Los Angeles, this is where we centered ourselves – directly on the streets. After many conversations with those living in Los Angeles and leaders within the organizations we partner with, we began to wonder: what if we could more effectively communicate the story of Skid Row to those who have never visited before?
This is where our partnership took a turn. We quickly became passionate about the ways your students can engage with these beautiful individuals and recognize the dichotomy, which exists in Los Angeles.
On the mission trip we will team up with incredible local organizations: the Union Rescue Mission, Hope Gardens, and Enrich LA. The Union Rescue Mission is a ministry that helps thousands of people get off the streets and build a new life through short and long-term services. Hope Gardens is an extension of Union Rescue Mission, and is an oasis of hope with transitional housing for women and children to carry each family from homelessness to independence within three years. Enrich LA is a community wellness non-profit organization that builds edible gardens in local schools, focusing on low-income and underserved neighborhoods of Los Angeles. As we partner with these incredible organizations, your students will learn about the city of Los Angeles and begin to understand homelessness as a concept.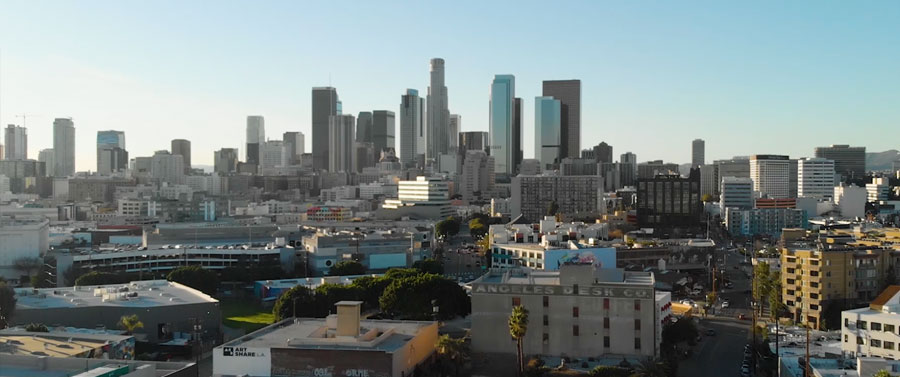 At the beginning of the week, you will meet and become friends with many individuals living in a state of homelessness. You will learn about the city in which these individuals reside. Stirring questions like: why are these individuals homeless? What is the story that has led them to this place? Why can't they just get a job and buy a house? As the week goes on, you will also see and meet those who once lived in a state of homelessness and are now empowered in a life with a job, home, and renewed sense of Christ. Dignity and compassion will be extended to those you meet, as you live, breathe, and worship alongside the stories and lives of these individuals.
By the end of the week, our desire is that a holistic perspective of homelessness will be attained; that the gospel and hope of Christ will stand above any circumstance we encounter whether extremely similar or vastly different than the families we work with throughout the week. Share in the joy found from connecting with the many dynamic residents of Los Angeles and realize that while you may be physically and economically worlds apart, you are not much different from each other after all.
DATES AVAILABLE
| | |
| --- | --- |
| June 2-8 | July 7-13 |
| June 9-15 | July 14-20 |
| June 16-22 | July 21-27 |
| June 23-29 | July 28-Aug 3 |
| June 30-July 5** |   |
* Sunday – Friday Trip
Call for Availability on Crossed out Dates or for Winter/Spring Break Trips
AGE GROUPS ALLOWED
Middle School Students 

High School Students

College Students
TRIP COST
$349/person
*This includes all accommodations, food, work project materials and programming.
 Construction  5%
 Community Activities / Immersion  20%
 Relational Ministry  75%
UNION RESCUE MISSION

URM is the largest Christian Mission in Los Angeles.  Located in the heart of Skid Row, URM has many opportunities and needs Next Step teams can fill.  Over the past years, Next Step teams have served in the men's and women's wings playing games, painting nails and having conversations with the residents.  Teams have also served meals in the kitchen, attended worship with the residents, and led trivia and ice cream events at the mission.
HOPE GARDENS
Union Rescue Mission's Hope Gardens Family Center is a place where women can transition from homelessness to independence through their transitional family program.  The Hope Gardens Family Center not only has housed Next Step Teams in the past, but has also been a place where we have consistently served the physical and ministry needs of the program.  Students have done garden projects and small repairs on the secluded property as well as participated in worship, relational activities and programing with the families that live along-side the Next Step teams all summer.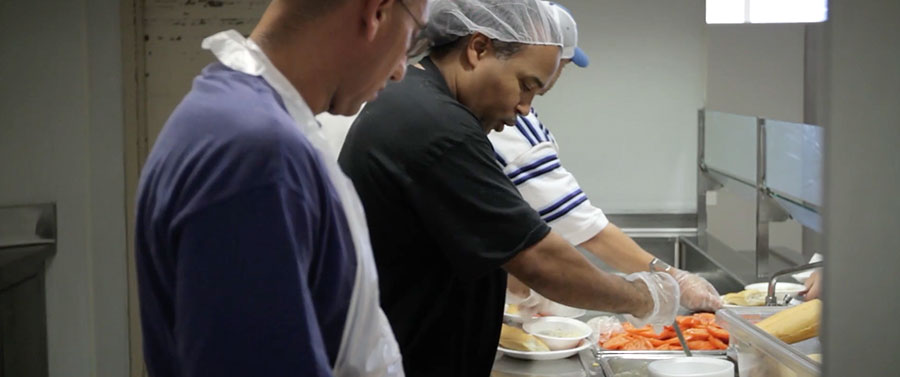 The Union Rescue Mission (URM) is a private Christian homeless shelter in downtown Los Angeles' Skid Row. It is the largest private homeless shelter in the United States and is part of the Association of Gospel Rescue Missions.. Founded in 1891, it provides emergency and long-term services including food, shelter, clothing, medical and dental care, recovery programs, transitional housing, legal assistance, education, counseling, and job training. Next Step has partnered with URM in relational ministry within their men's and women's day rooms, to help serve lunches to patrons, in organizational and beautification projects, street ministry, and children's programming.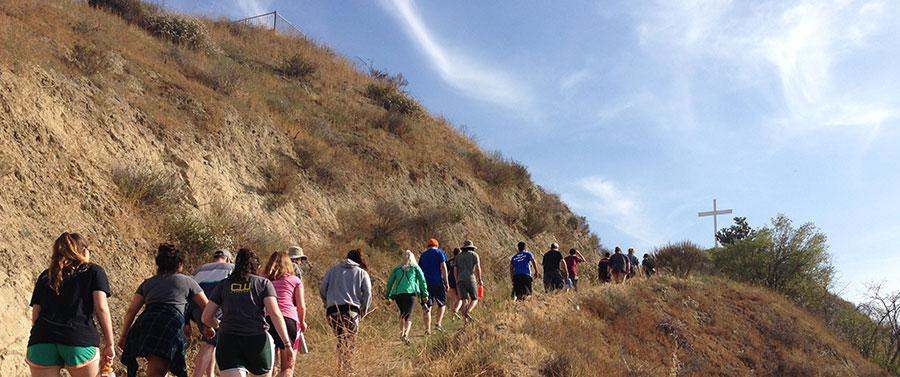 An oasis of hope on 71 acres in the foothills of Sylmar, California. This transitional housing campus offers sanctuary to single women and children who are experiencing homelessness. In addition, Hope Gardens offers permanent supportive housing for senior women in this space. Hope Gardens has become a very special place for Next Step as they have welcomed us into their community to lodge all of our volunteer groups. Next Step has participated in a variety of projects alongside Hope Gardens such as landscaping, children's programming, community wide events, and meal service.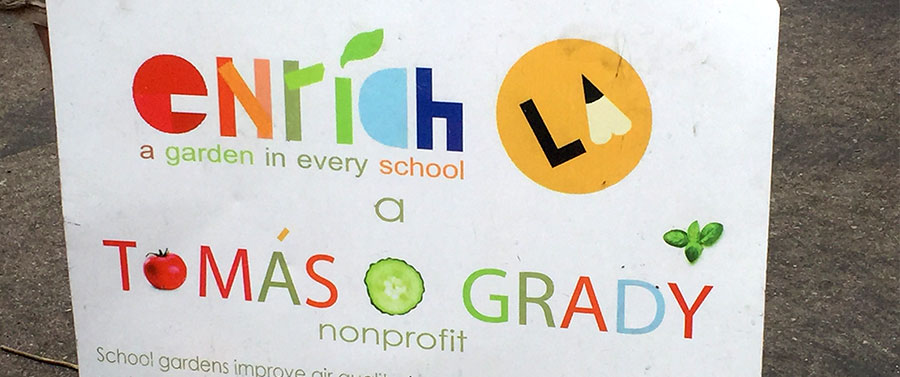 EnrichLA is a community wellness non-profit organization that builds edible gardens in local schools, focusing on low-income and underserved neighborhoods of Los Angeles. Over the last two years, EnrichLA has installed gardens of all types in schools throughout Los Angeles County, from the West Side of Los Angeles, to the San Gabriel Valley.  These school gardens range from 1 acre wildlands habitats and farms, to reading gardens, or small edible raised beds. Following EnrichLA's remarkable leadership, Next Step students are able to assist in building a fully functioning garden within one work day! This means taking part in everything from building flower beds, setting up an irrigation system, weeding, planting, and harvesting!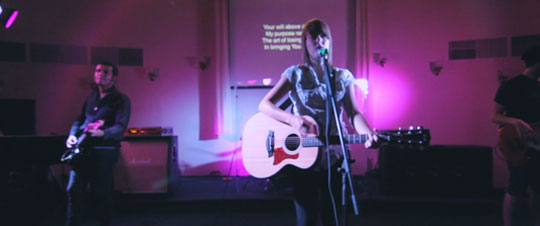 WORSHIP MUSIC
We've been told our worship experience is where summer camp meets mission trip. We put together bands from all over the country to lead your students in powerful worship every night. These talented and Christ-centered musicians will help show your students that worship can be fun, worship can be exciting, and worship can bring a joy they have maybe never experienced before.
CHALLENGING MESSAGES
It is our goal to bring your students closer to Christ this week. One way we do this is through challenging evening messages. Whether your students are new to the whole God thing or devoted Christians, these messages will help them understand Christ is alive and working in their lives today and a personal relationship with Him is available.
ORIGINAL VIDEO SERIES
Every summer we produce an original video series that coincides with the evening messages. This video series is our attempt to reach your students in yet another way with powerful stories of Christ in action. We've featured speakers such as Francis Chan, Shane Claiborne and Propaganda. You can watch some of our past video series in our Film Section.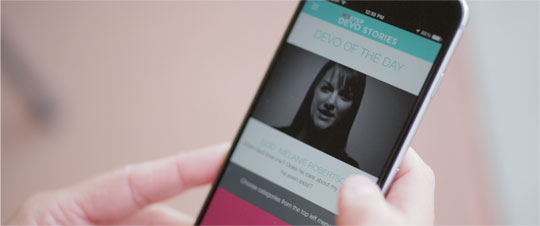 MyStep is an online program solely dedicated to helping your students, your church, or your ministry take the next step in a commitment to Jesus Christ. Whether you just came back from a mission trip through Next Step, or you're just looking for another way to strengthen your faith, MyStep is for you! We created a safe environment for students to explore the faith, and experience God in new and amazing ways!
Devo Stories are one of MyStep's most popular features. We have over 365 short video story illustrations that show the many different ways God is working in our daily lives. Whether it's a comical lesson about the consequences of stealing or a serious conversation about a parents' divorce, these stories help students understand God in new and real ways.
Another feature is the Prayer Wall, which provides an open and anonymous prayer forum for anyone to share their praises and concerns, and be prayed for throughout the year. Know our team is praying for these requests.
Both of these features can be installed for free on your mobile device. Simply search for Devo Stories or Prayer Wall on your phone or tablet's app store. This makes staying connected to God and each other easier than ever!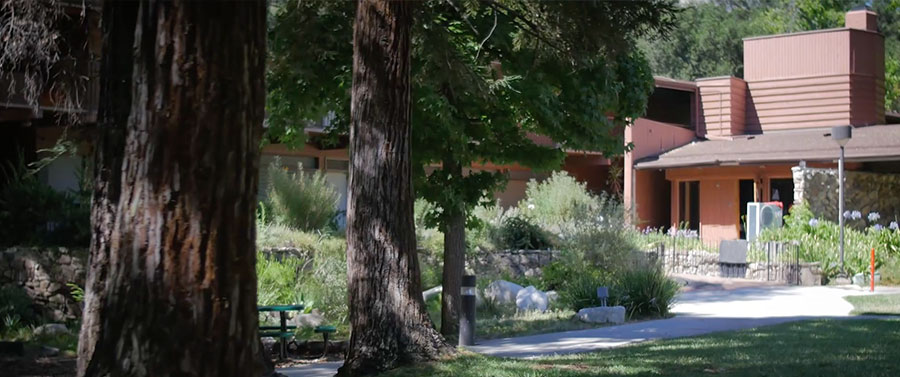 The trip is hosted at Hope Gardens in Sylmar, CA. This facility is located about 40 minutes from downtown Los Angeles and the ministry is related to Union Rescue Mission. Guys and girls will be sleeping in separate areas and have separate storage and shower rooms. Since the sleeping areas are daily common areas at Hope Gardens, we must pack up our things each morning and lock them in a storage room before heading out to work. All valuables will be safe. Sleeping will be on the floor so please bring a twin air mattress and bedding.
Van Accessible, GPS Recommended (Not Bus Accessible)
With all of the urban driving, vans (no larger than 15 passenger) are the best vehicle for the trip. Remember to plan accordingly for extra time with LA traffic. Some groups choose to fly and then rent vehicles for the week. The nearest airports are Burbank Airport, which is about 30 minutes away, and LAX, about 1 hour away. The Burbank Airport is much smaller and easier to navigate with a larger group.
WHAT TO BRING
Twin Size Air Mattress
Bedding & Pillow

Lightweight Jacket

Water Bottle
Sunglasses
Sunscreen
Insect Repellent
Towel
Toiletries
Swim Suit
Work Shoes
Work Clothes
Casual Clothes
For most summer dates, please see the standard mission trip schedule below. Please plan on arriving on Sunday afternoon between 3-5pm and departing Saturday morning 8-9am. Monday-Thursday are work days and Friday will be a fun day!
For the week of June 30-July 5*, please note the trip is scheduled to end Friday morning between 8-9am. This means you would arrive Sunday afternoon between 3-5pm, Monday-Thursday are still work days, but the Friday fun day is not included. The trip ends Friday morning 8-9am. This shorter schedule is to allow our on-site staff with one long weekend in the summer for rest.
SUNDAY (ARRIVAL DAY)
3:00-5:00 pm – Arrive to Mission Location
6:00 pm – Dinner
7:00 pm – Worship & Weekly Orientation
8:30 pm – Church Time, Small groups, Free Time
11:00 pm – Lights Out
MONDAY – THURSDAY (WORK DAYS)
7:00 am – Wake Up
7:15 am – Eat Breakfast & Lunch Preparation
8:00 am – Morning Devotional
8:15 am – Depart for Worksite & Begin Working
12:00 pm – Lunch & Devotion
1:00 pm – Resume Working
3:30 pm – Clean Up/Return
4:00 pm – Free time/Showers/Leader Meeting
6:00pm – Dinner
7:00 pm – Worship
8:30 – Church Time/Small Groups/Free Time
11:00 pm – Lights Out 
*This schedule can vary daily
FRIDAY (COMMUNITY / FUN DAY)
8:00 am – Wake Up 
8:15 am – Eat Breakfast & Lunch Preparation
9:00 am – Morning Devotion
9:15 am – Beach Day! 
4:00 pm  – Shower Time/Free Time/Leader Meeting
6:00 pm – Dinner
7:00 pm – Worship
8:30 pm – Church Time/Small Groups/Free time
11:00 pm – Lights Out