INTERNATIONAL
MISSION TRIP
SUMMER 2020 UPDATE
Due to COVID-19 we are unfortunately unable to offer this site as a mission trip option for our 2021 summer mission trips. Our hope is that this is only a temporary suspension of our mission activities in this location. We are committed to supporting all of our locations throughout the COVID-19 pandemic and plan to serve alongside our community partners in this location in 2022. Please contact us for more information about supporting our mission in this location, or for alternative mission trip options.
The beautiful mountain village of Fond Blanc is far removed from the hustle and bustle of Port-au-Prince. Here your students will be fully immersed in life at the orphanage, leading VBS for children while helping on construction projects.
THE MISSION IN
FOND BLANC, HAITI
In January of 2010, a 7.0 magnitude earthquake devastated Port-au-Prince, Haiti and the surrounding communities. 316,000 people died in the earthquake, another 300,000 were injured and over 1,000,000 were left homeless — many of them children. Pastor Jean Claude, a Haitian pastor and community leader, oversaw an orphanage in Port-au-Prince partially damaged in the earthquake. Seeking a safe place for the children, he moved them up to the community of Fond Blanc and built a new orphanage.
The beautiful mountain village of Fond Blanc is far removed from the hustle and bustle of Port-au-Prince. It is a two-hour journey from the airport along a dirt road that winds through jungles and small villages. There's no electricity. And a local river is used to clean clothes and bathe. While the community is remote, Pastor Jean Claude felt it was the perfect community to raise young men and women in Christ. Next Step Ministries has teamed up with Pastor Jean Claude and the Fond Blanc Foundation to assist in construction at the orphanage, while also supporting the Fond Blanc Foundation care for the 50-plus children at the orphanage. Construction projects have included a new road, kitchen, dormitory, bathrooms, teacher housing and church. When we aren't building, we're joining the children in daily VBS. Two such children are Jefry and Sofiana.
Jefry and Sofiana are two siblings that were living at Pastor's home in Port-au-Prince and relocated to the Fond Blanc Orphanage in 2012. Jefry and Sofiana are now some of the 'veterans' at the orphanage in Fond Blanc. They have grown physically, emotionally, and spiritually since living in Fond Blanc. When he's not studying for school, Jefry can be found constantly making everyone around him laugh. Sofiana has taken on a lot of leadership and responsibility around the orphanage. She helps cook in the kitchen, assists the younger girls in getting ready for school, and receives some of the best grades on her report cards. These siblings are just two examples of the many children who have found a home at the Fond Blanc Orphanage.
With the support of teams from the US and community leaders in Fond Blanc, we can continue to make a positive impact on the lives of these children. Join us, and the community of Fond Blanc, for a challenging and powerful mission experience.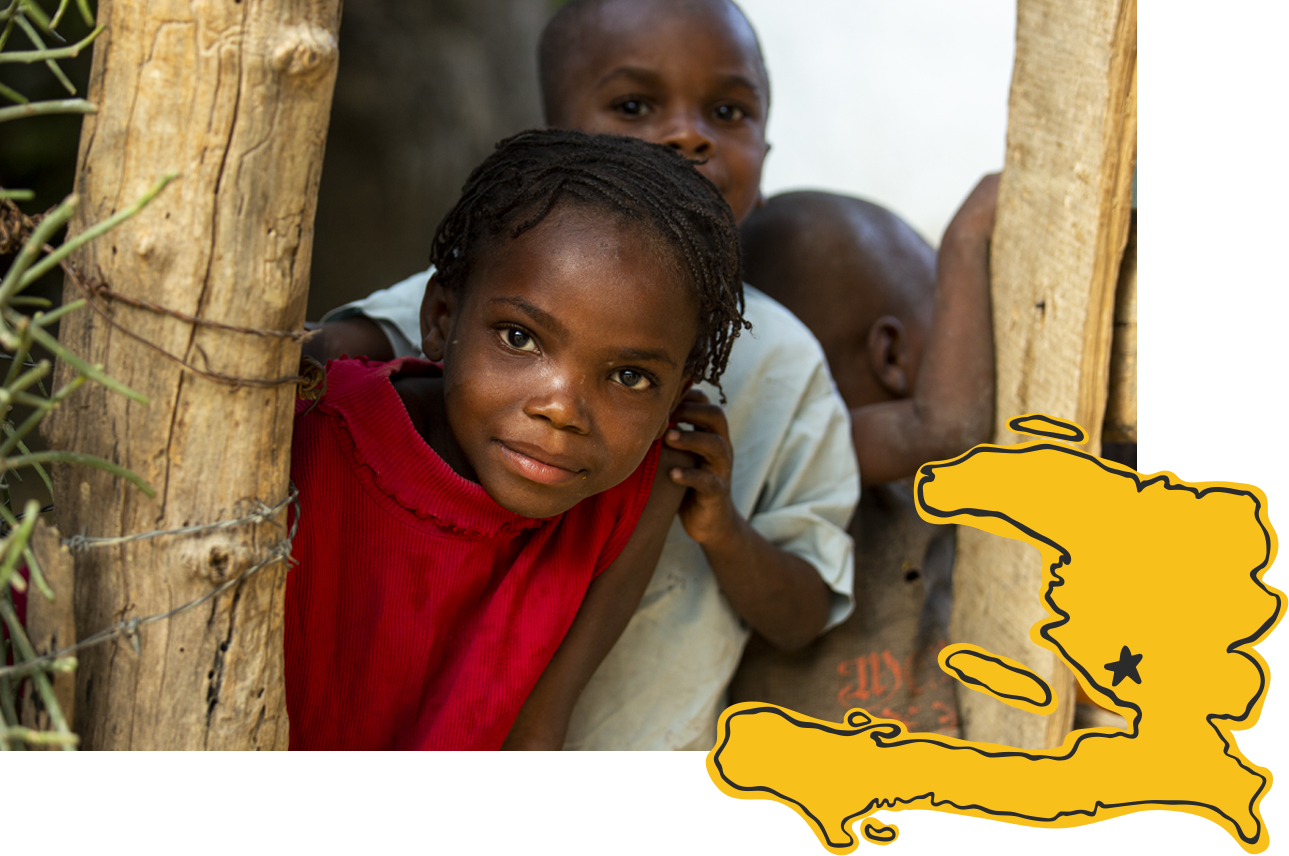 FOND BLANC FOUNDATION
Houses and schools children
The mission of the Fond Blanc Foundation is to provide a foundation rooted in love, to promote the educational, health, spiritual and life development needs of the children of the orphanage and the surrounding community. This mission is carried out through 4 main areas: 1) love and care; 2) health and nutrition; 3) education and 4) spiritual development. Next Step works alongside the Fond Blanc Foundation to provide holistic care for the children.

PASTOR JEAN CLAUDE
Pastor Jean Claude grew up in Haiti with a real heart for the forgotten children. He currently runs four churches, two orphanages and one school. Next Step Ministries developed a partnership with Pastor Jean Claude in 2012 to help him build a new church and school in Fond Blanc, while improving the orphanage facilities. This church has become a spiritual hub for the community and we couldn't be more excited to join him on this journey.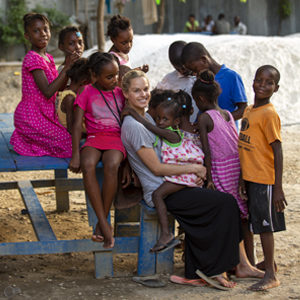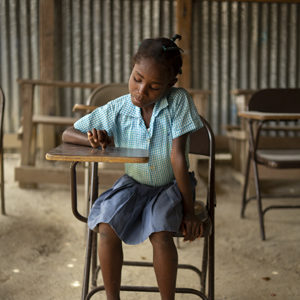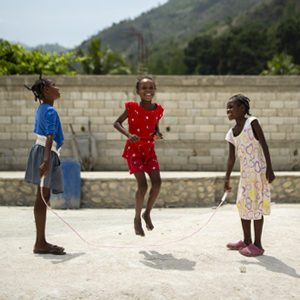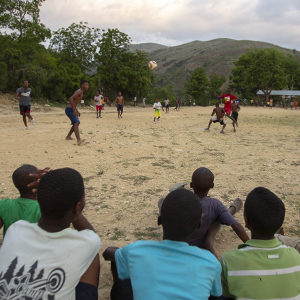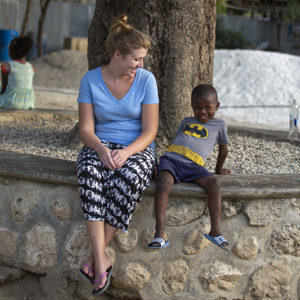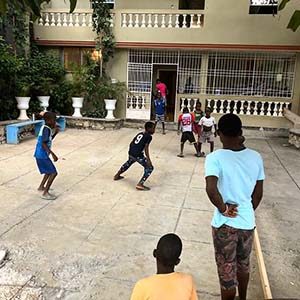 We've been told our worship experience is where summer camp meets mission trip. At Next Step, your students will create unforgettable memories and friendships while worshipping and growing together in their understanding of who Jesus is. Each evening will include great bands, challenging speakers and a powerful video series created and filmed exclusively for your mission trip.
Have you ever gone on a mission trip and been disappointed by the work projects? You're left wondering— isn't there something more we could have done? At Next Step, we have partnered with local community leaders to ensure that the projects are meaningful and alleviate vital building needs. Your students will work on projects such as full home builds, home additions, drywall, siding, flooring, wheelchair ramps, and more.
Do you ever wonder if your short-term mission trip really made a difference? At Next Step, students serve alongside local community members, churches and nonprofits, as we meet the needs of the community together. With our full-time staff living in the communities we partner with, and projects being selected by the community, you will be part of a movement in responsible short-term missions.
The trip is hosted at the Fond Blanc Orphanage. This is a very safe place to stay in a gated compound that houses 50 children, as well as a number of staff, teachers, and construction workers. Your group will be on the third level of the orphanage with 30 beds and mosquito nets, six showers, and six toilets. Haiti is very hot, humid, and there are no fans or air conditioning units. There will always be clean drinking water available. Your group will be served two meals a day at the same time as the children at the orphanage.
Please book your flights for arrival and departure through the Port-au-Prince Toussaint Louverture International Airport (PAP). Our friendly Next Step staff will be waiting for you at the airport and will provide ground transportation for the entire trip. The airport is about 2 hours away from our mission site in Fond Blanc.
Passport
$10 Cash Customs Entrance Fee
$20 Cash Wahoo Bay Beach Fee
Bedding & Pillow
Water Bottle
Sunglasses
Sunscreen
Insect Repellent
Toiletries
Towels
Work Shoes
Work Clothes
Casual Clothes
Church Clothes: long dress or skirt for women and pants with collared shirt for men
Swim Suit
Towels
Toiletries
Flashlight
Personal Size Battery Operated Fan
Personal snacks
Work Gloves
SUNDAY (ARRIVAL DAY)
Land in Haiti
Meet the Next Step Ministries staff at the airport
Drive to the orphanage in Fond Blanc
Unload luggage/Free Time
Dinner
Orientation and Worship
11:00 pm Lights Out

MONDAY – THURSDAY (WORK DAYS)
6am – Wake Up
6:15 – Begin work Day
8:30 – Breakfast
9:00 – Morning Devotional
9:30 – Continue Work Day
12:00 – Break/Lunch Devotional
1:00 – Continue Work Day
3:00 – Dinner
4:00 – Free time/Showers/VBS Option
5/6 – Church/Next Step Worship
9:30 – Lights Out

FRIDAY (COMMUNITY / FUN DAY)
8:00 am Wake Up
8:15 am Breakfast
9:00 am Leave Fond Blanc for Wahoo Beach
12:00 pm Lunch (bring money for lunch at Wahoo Beach Hotel)
4 :00 pm Leave Wahoo Beach
7:00 pm Worship
9:00 pm Small Group/Church Time
10:30 pm Lights Out
When should I register for my trip?
Registration opens in July and will be available through early spring. To get your preferred dates, locations, and spaces, it is recommended to secure your spots sometime before October.
What is the min or max people per group?
For summer mission trips you must have a minimum of five participants to be eligible for a group. If you have less than five participants on your team, please contact our office. The maximum number of people will depend on location capacity and availability.
What is the adult to student ratio required?
Next Step Ministries asks each group to bring 1 adult for every 6 students.
Are background checks required?
Yes. Each church group is responsible for conducting background checks on each participant 18 years of age or older.
When will we find out what our work are?
Your group will learn about the work projects on the first night of your trip! Our staff will contact you 1-2 weeks prior to the trip to share updates and provide an adjusted tool list.
How are the trips staffed?
A Next Step Partnership Coordinator facilitates community partnerships, lines up projects, leads the summer staff, and coordinates other logistics such as lodging and accommodations. The trip itself will be facilitated by 8-12 energetic, mission-minded, and highly trained college interns. The site staff will include a construction team, worship team, speaker, meal coordinators, and administrative leaders to guide you through the week.
What if the trip I'm considering is already full?
Each location has a different max capacity, so please contact our office to learn more about spaces available. In the event we are fully booked for the trip you are interested in, we can put you on a wait list or help find alternative trip options. To avoid these delays, we recommend registering for your trip as soon as you can!
What is the payment schedule?
Payment for a Next Step Ministries mission trip is separated into a deposit and two scheduled payments:
Deposit - $50 non-refundable and non-transferable deposit per spot reserved due within 30 days of your trip registration date

March 15th Payment – 50% of remaining balance of trip cost due

May 15th Payment – 100% of remaining total balance of trip cost due
Is Next Step affiliated with a denomination?
No, we do not affiliate with a particular denomination. Next Step Ministries is an interdenominational organization and we partner with hundreds of churches from all different denominations on our mission trips. Please see our Statement of Faith to learn more about what we believe. In simple terms, we stick to the basics of the Gospel. Our foundation for ministry is to provide opportunities for students to connect and grow in a personal relationship with Christ.
How are the work projects selected?
Next Step Ministries works alongside community leaders, non-profit organizations, and the local church in order to set up work projects. Full-time Next Step Staff called Partnership Coordinators live and serve within the community year round and are well connected. Next Step collaborates with the community to plan the projects you will be working on in advance.
Will our group be paired with other groups?
You will most likely be attending a trip with 2-4 other youth groups. All groups will share sleeping quarters and we will have meals and worship together as a large group. Many of our mission site locations can accommodate for 80-100 volunteers each week. For work projects, we love to mix students, but also understand many groups prefer to stick together. Please let us know your preference and we will plan accordingly!
Is the mission trip safe?
Yes. Next Step Ministries exists to give middle school, high school, and college students an opportunity to explore their faith, experience God, and extend service to others on a mission trip. Students are our top priority and safety is always our primary concern. Thankfully, because of our long-term commitment and involvement within the community, we have developed many close relationships with local families and organizations. The community is familiar with Next Step and we've worked hard to humbly earn their trust and respect. Because of these close friendships we are the first to know if something out of the ordinary comes up or is unsafe.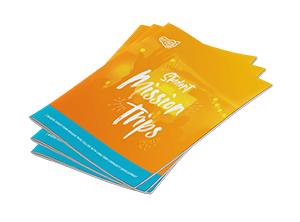 WANT MORE INFORMATION?
Day or night, Next Step Ministries is happy to hear from you. Whether you have a question, comment or concern, please don't hesitate to give us a call. As an additional resource, feel free to download this brochure for all your mission trip information in one place.