THE MISSION
The heart behind this Mystery Trip opportunity is for your youth group to help Next Step fill the gap where we truly need more volunteers in the summer. Every year we talk with youth leaders that ask us where they could serve that would be the most helpful. This is a challenging question to answer because there are meaningful opportunities in each community. We are passionate about the ministry that is already taking place in each beautiful community and so there is no easy way to measure which community would benefit "more".
Yet, as spring approaches each year an obvious need emerges. There are always one or two communities that do not have enough students signed up for summer trips. We will have meaningful work projects lined up, but simply not enough hands to do the work we care so much about. It is out of this real need that the Mystery Trip began to take shape.
Again, the ultimate goal of the Mystery Trip is to fill the gap where we truly need more volunteers in the summer. We won't know where these gaps are until January, so the real mystery is signing up for a trip with an unknown location! Well, it wouldn't be a total mystery for the youth leader. We would help you out along the way!
Here's how it works:
Step 1: Choose a region of the country

Step 2: Choose your dates

Step 3: Sign up for the number of spots you would like to reserve

Step 4: Mission trip location revealed in January
When you choose a region of the country you will have a list of the possible Next Step locations that may be selected for your trip. This way you can choose a region that you feel comfortable registering for, knowing the distance to any of the locations would be reasonable for your team. As a way to say 'thank you' for your flexibility we will be offering this trip for $319, which is up to $100 off typical trip cost!
We would be with you every step of the way in the pre-trip process to help get your students hyped up about this mystery trip! We will help you as you work through details around travel and other logistics. Then in January we would love to work with you to plan a special reveal for your students!
We are excited about this new opportunity. Our desire is that this would be a fun experience for your students and that together we would be meeting a true need in a community next summer. We're sure you may have some questions about this, so please don't hesitate to reach out – we would love to talk with you more about what this could look like for your team!
AGE GROUPS ALLOWED
Middle School Students

High School Students

College Students
TRIP COST
$319/person
*Discounted trip up to $100 off depending on location. This includes all accommodations, food, work project materials and programming.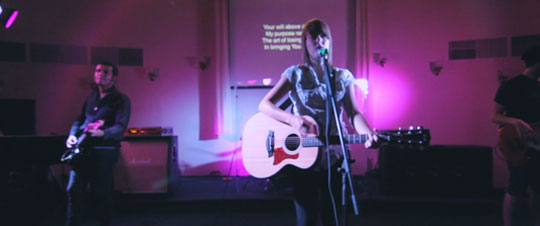 WORSHIP MUSIC
We've been told our worship experience is where summer camp meets mission trip. We put together bands from all over the country to lead your students in powerful worship every night. These talented and Christ-centered musicians will help show your students that worship can be fun, worship can be exciting, and worship can bring a joy they have maybe never experienced before.
CHALLENGING MESSAGES
It is our goal to bring your students closer to Christ this week. One way we do this is through challenging evening messages. Whether your students are new to the whole God thing or devoted Christians, these messages will help them understand Christ is alive and working in their lives today and a personal relationship with Him is available.
ORIGINAL VIDEO SERIES
Every summer we produce an original video series that coincides with the evening messages. This video series is our attempt to reach your students in yet another way with powerful stories of Christ in action. We've featured speakers such as Francis Chan, Shane Claiborne and Propaganda. You can watch some of our past video series in our Film Section.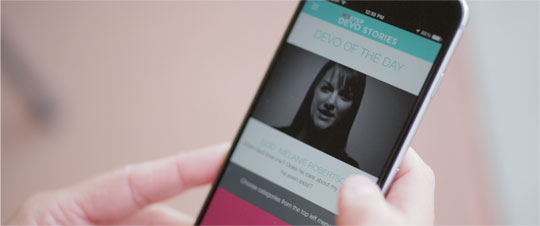 MyStep is an online program solely dedicated to helping your students, your church, or your ministry take the next step in a commitment to Jesus Christ. Whether you just came back from a mission trip through Next Step, or you're just looking for another way to strengthen your faith, MyStep is for you! We created a safe environment for students to explore the faith, and experience God in new and amazing ways!
Devo Stories are one of MyStep's most popular features. We have over 365 short video story illustrations that show the many different ways God is working in our daily lives. Whether it's a comical lesson about the consequences of stealing or a serious conversation about a parents' divorce, these stories help students understand God in new and real ways.
Another feature is the Prayer Wall, which provides an open and anonymous prayer forum for anyone to share their praises and concerns, and be prayed for throughout the year. Know our team is praying for these requests.
Both of these features can be installed for free on your mobile device. Simply search for Devo Stories or Prayer Wall on your phone or tablet's app store. This makes staying connected to God and each other easier than ever!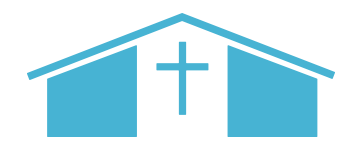 Your trip will be hosted at a church, school, or community center, depending on the location assigned for this Mystery Trip. What you can count on though is sleeping on the floor, so everyone should plan to bring a twin air mattresses and bedding! Showers will either be in the facility or in a shower trailer. There will be individual shower stalls available.
Please plan to provide your own transportation for every day of the trip! Usually it works best when groups bring vans. Some sites are bus accessible, but for this Mystery Trip we recommend you steer towards vans. We're here to help with this, so give us a call and we can discuss!
WHAT TO BRING
Twin Size Air Mattress
Bedding & Pillow
Water Bottle
Sunglasses
Sunscreen
Towel
Toiletries
Swim Suit
Work Shoes
Work Clothes
Casual Clothes
Work Gloves
Safety Glasses
Hammer
For the weeks of June 2-8 and July 28-August 2, please see the standard mission trip schedule below. This schedule may be tweaked a bit depending on official trip location, but you can plan on arriving Sunday between 3-5pm and departing Saturday 8-9am. Monday-Thursday are work days and Friday will be a fun day!
For the week of June 30-July 5*, please note the trip is scheduled to end Friday morning between 8-9am. This means you would arrive Sunday, Monday-Thursday are still work days, but the Friday fun day is not included. This shorter schedule is to allow our on-site staff with one long weekend in the summer for rest.
SUNDAY (ARRIVAL DAY)
3:00-5:00 pm – Arrive to Mission Location
6:00 pm – Dinner
7:00 pm – Worship & Weekly Orintation
8:30 pm – Church Time, Small groups, Free Time
11:00 pm – Lights Out
MONDAY – THURSDAY (WORK DAYS)
7:00 am – Wake Up
7:15 am – Eat Breakfast & Lunch Preparation
8:00 am – Morning Devotional
8:15 am – Depart for Worksite & Begin Working
12:00 pm – Lunch & Devotion
1:00 pm – Resume Working
3:30 pm – Clean Up/Return
4:00 pm – Free time/Showers/Leader Meeting
6:00pm – Dinner
7:00 pm – Worship
8:30 – Church Time/Small Groups/Free Time
11:00 pm – Lights Out
FRIDAY (OPTIONAL FREE DAY)
8:00 am – Wake Up 
8:15 am – Eat Breakfast & Lunch Preparation
9:00 am – Morning Devotion
9:15 am – Leave for Free Day Activity
4:00 pm  – Shower Time/Free Time/Leader Meeting
6:00 pm – Dinner
7:00 pm – Worship
8:30 pm – Church Time/Small Groups/Free time
11:00 pm – Lights Out