THE MISSION
Inside the southwest corner of South Dakota near the Nebraska border, sits a beautiful stretch of rolling hills and endless skies known as the Pine Ridge Reservation. Pine Ridge is one of the largest Native American reservations in the country, and faces some of the most deeply rooted challenges. Alcoholism, drugs, unemployment, abuse, and suicide, impact family dynamics and the larger community on a daily basis.
With countless mission teams visiting Pine Ridge on a year round basis, our desire is to humbly walk alongside the friendships we have built and faithfully support the local organizations who work day in and day out on the reservation. Although challenges are present and years of resentment towards outsiders may exist, hope persists and reconciliation continues to take place physically, emotionally, and spiritually.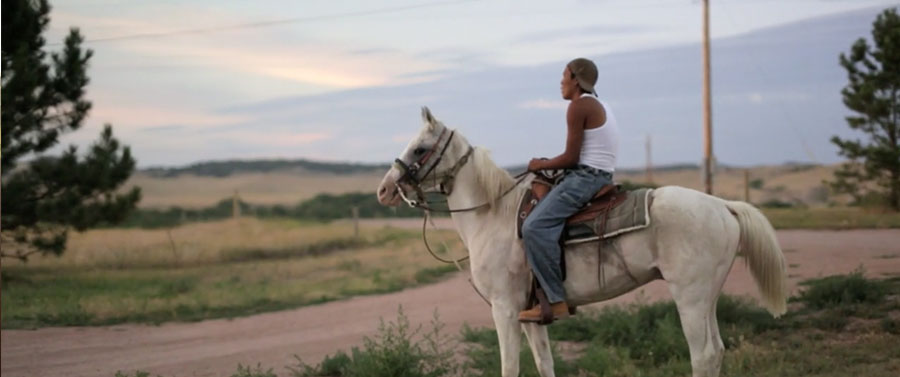 Our platform for partnership in Pine Ridge is construction based. Next Step students will meet tangible, physical needs on trailers and homes in the area. However, at the core, the work we are doing in Pine Ridge is relational. With your help, we desire to build relationships with families and organizations in the area that are founded on trust, rooted in humility, and centered on learning.
DATES AVAILABLE
| | |
| --- | --- |
| June 2-8 | July 7-13 |
| June 9-15 | July 14-20 |
| June 16-22 | July 21-27 |
| June 23-29 | July 28-Aug 3 |
| June 30-July 5** |   |
* Sunday – Friday Trip
Call for Availability on Crossed out Dates or for Winter/Spring Break Trips
AGE GROUPS ALLOWED
Middle School Students 

High School Students

College Students
TRIP COST
$429/person
*This includes all accommodations, food, work project materials and programming.
 Construction  75%
 Community Activities / Immersion  20%
 Relational Ministry  5%
HANDS OF FAITH –  FULL BUILD

Beginning in 2014, Next Step volunteers teamed up with Hands of Faith Ministry to build a home from the ground up with the White Dress family. After two years of building, the project is now complete. After seeking custody of her grandchildren and being denied due to living conditions, Peggy was looking for options. Alongside Lakota construction men and Peggy's family members, all the work is complete and Peggy now lives with her daughters and grandkids in her new home. Beyond a new home, Lakota men and women were trained in construction and new building skills throughout the process, as well as deeply rooted friendships that have extended over state borders.
LAKOTA HOPE -WORSHIP ARBOR
In 2013, Next Step partnered with Lakota Hope Ministry to build an outdoor arbor. The vision was clear: to utilize Native American style and design for the structure and to host community gatherings that reflected the light of Christ. It has and continues to be all about praise and worship. Since the arbor's completion the space has hosted hundreds of community cookouts, over 4 dozen worship gatherings with Lakota speakers, prayer meetings, community leadership meetings, concerts, local entrepreneur art sales, and much more.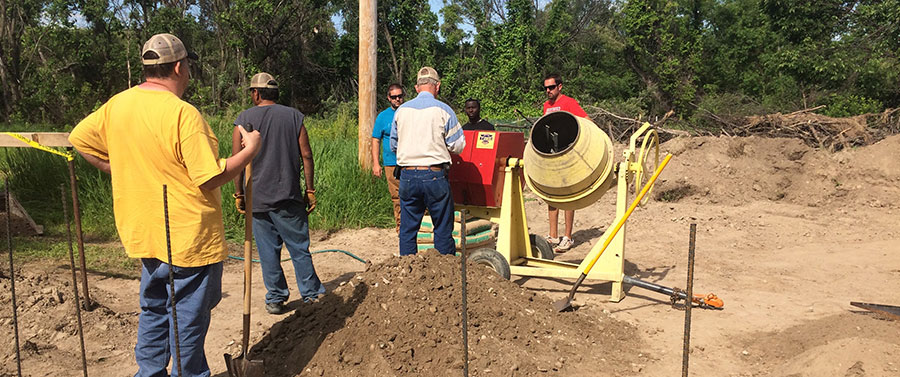 Hands of Faith works with young men on the Reservation in a construction mentorship program. The ministry works to empower young adult men on the Reservation, as they believe that a healthy and consistent father presence in any household can reverse many statistics that plague Pine Ridge Reservation. They aim to help men grow spiritually, physically, and vocationally. Hands of Faith has been a huge support as they often recommend families for us to work with. The men at Hands of Faith also help us finish up projects after the summer, as well as working on the facilities in which we stay during the summer.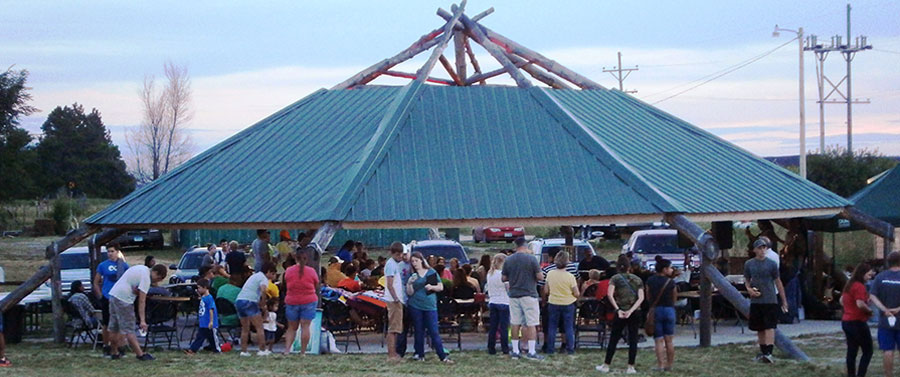 Every Tuesday night we partner with Lakota Hope in their Night of Another Hope (NOAH) event. It is here where we gather with community members to share a meal, worship, and hear a message from a local speaker. We also have the opportunity to support local artists, as there are many people who come to sell their beautiful crafts. Lakota Hope has also connected us with other organizations and families on the Reservation
TJ and Janice Jernigan are the pastors at #9 Community Church. #9 has a Sunday service, but the work they do goes beyond Sunday mornings. The church has created a community that serves the greater Lakota community. Through building friendships, disciples have been developed, and the church has been able to be a support for more of the Manderson community as well as Next Step. We have the privilege of partnering with them in construction, as well as them introducing us to families in the community.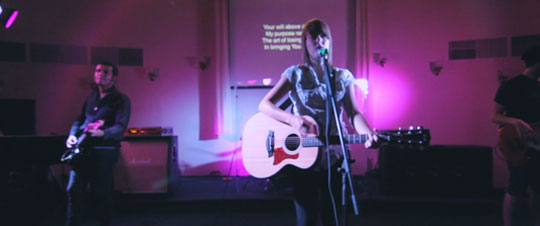 WORSHIP MUSIC
We've been told our worship experience is where summer camp meets mission trip. We put together bands from all over the country to lead your students in powerful worship every night. These talented and Christ-centered musicians will help show your students that worship can be fun, worship can be exciting, and worship can bring a joy they have maybe never experienced before.
CHALLENGING MESSAGES
It is our goal to bring your students closer to Christ this week. One way we do this is through challenging evening messages. Whether your students are new to the whole God thing or devoted Christians, these messages will help them understand Christ is alive and working in their lives today and a personal relationship with Him is available.
ORIGINAL VIDEO SERIES
Every summer we produce an original video series that coincides with the evening messages. This video series is our attempt to reach your students in yet another way with powerful stories of Christ in action. We've featured speakers such as Francis Chan, Shane Claiborne and Propaganda. You can watch some of our past video series in our Film Section.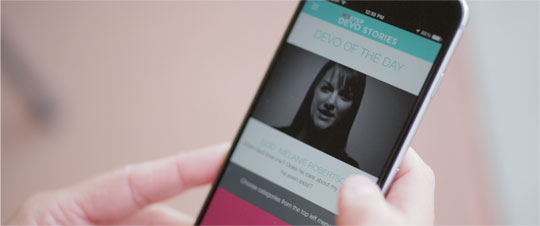 MyStep is an online program solely dedicated to helping your students, your church, or your ministry take the next step in a commitment to Jesus Christ. Whether you just came back from a mission trip through Next Step, or you're just looking for another way to strengthen your faith, MyStep is for you! We created a safe environment for students to explore the faith, and experience God in new and amazing ways!
Devo Stories are one of MyStep's most popular features. We have over 365 short video story illustrations that show the many different ways God is working in our daily lives. Whether it's a comical lesson about the consequences of stealing or a serious conversation about a parents' divorce, these stories help students understand God in new and real ways.
Another feature is the Prayer Wall, which provides an open and anonymous prayer forum for anyone to share their praises and concerns, and be prayed for throughout the year. Know our team is praying for these requests.
Both of these features can be installed for free on your mobile device. Simply search for Devo Stories or Prayer Wall on your phone or tablet's app store. This makes staying connected to God and each other easier than ever!
Sleeping will be on the floor so please bring a twin air mattress and bedding. There are eight total bathrooms and individual shower stalls in the building, four for males and four for females. There is not AC in the buildings we sleep or worship in, so fans are encouraged. All meals will be enjoyed outside under a large tent. We recommend bringing warm clothes and bug spray for the evening.
This site is bus accessible, but vans are strongly preferred as buses are not able to make it to certain sites. Some groups choose to fly and then rent vehicles for the week. The nearest airport is Rapid City Regional Airport (RAP) in Rapid City, SD and is a two hour drive from Pine Ridge. Another option is the Denver International Airport in Denver, CO approximately 5 hours from Pine Ridge.
WHAT TO BRING
Twin Size Air Mattress
Bedding & Pillow
Fans
Water Bottle
Sunglasses
Sunscreen
Insect Repellent
Towel
Toiletries
Swim Suit
Work Shoes
Work Clothes
Casual Clothes
Work Gloves
Safety Glasses
Hammer
For most summer dates, please see the standard mission trip schedule below. Please plan on arriving on Sunday afternoon between 3-5pm and departing Saturday morning 8-9am. Monday-Thursday are work days and Friday will be a fun day!
For the week of June 30-July 5*, please note the trip is scheduled to end Friday morning between 8-9am. This means you would arrive Sunday afternoon between 3-5pm, Monday-Thursday are still work days, but the Friday fun day is not included. The trip ends Friday morning 8-9am. This shorter schedule is to allow our on-site staff with one long weekend in the summer for rest.
SUNDAY (ARRIVAL DAY)
3:00-5:00 pm – Arrive to Mission Location
6:00 pm – Dinner
7:00 pm – Worship & Weekly Orientation
8:30 pm – Church Time, Small groups, Free Time
11:00 pm – Lights Out
MONDAY – THURSDAY (WORK DAYS)
7:00 am – Wake Up
7:15 am – Eat Breakfast & Lunch Preparation
8:15 am – Morning Devotional
8:30 am – Depart for Worksite & Begin Working
12:00 pm – Lunch & Devotion
1:00 pm – Resume Working
3:00 pm – Clean Up/Return
4:00 pm – Community Involvement Activity
5:00 pm – Free time/Showers/Leader Meeting
6:00pm – Dinner
8:00 pm – Worship
8:30 – Church Time/Small Groups/Free Time
11:00 pm – Lights Out
FRIDAY (COMMUNITY / FUN DAY)
8:00 am – Wake Up 
8:15 am – Eat Breakfast & Lunch Preparation
9:00 am – Morning Devotion
9:15 am – Leave for Free Day Activity
4:00 pm  – Shower Time/Free Time/Leader Meeting
6:00 pm – Dinner
7:00 pm – Worship
8:30 pm – Church Time/Small Groups/Free time
11:00 pm – Lights Out