THE MISSION
Located in far east Texas, the people of San Augustine County have united together with a vision of a community centered on Christ's love. This community faces many economic and physical challenges such as broken down homes and rising poverty. However, there is also a rooted hope based in the foundation of strong church and community leaders committed to seeing their community thrive.
In 2014, Next Step was invited to be part of this community team committed to revitalization and reconciliation within San Augustine County. This locally led team has aspirations to not only see the standard of living raised through home repair and building, but also to see their community unite together. San Augustine County, like many, suffers with disunity from neighborhood to neighborhood, which leads to pockets of hardship and tension. But beyond the physical poverty, there is also a struggle against relational segregation that San Augustine County faces.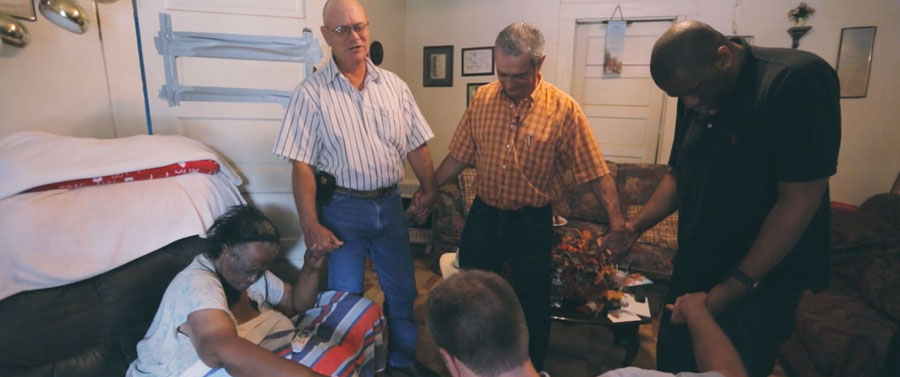 Even between the cities, community leaders cannot necessarily pinpoint where the rivalry and segregation began — they just know it has surely lingered and exists today. It is the goal of the determined people of San Augustine County to unite their community through spreading neighborly love and outreach modeled after Christ. This happens through working together, talking together, and accomplishing goals together — something Next Step students get to be a part of. This opportunity comes primarily through repairing homes. However, Next Step students are also able to engage as an extension of the local church to help create meaningful & positive relationships with homeowners in the community.
We are continually encouraged by the holistic approach to transformation San Augustine is taking, and the ways we get to be a part of it as the body of Christ.
DATES AVAILABLE
| | |
| --- | --- |
| June 2-8 | July 7-13 |
| June 9-15 | July 14-20 |
| June 16-22 | July 21-27 |
| June 23-29 | July 28-Aug 3 |
| June 30-July 5** |   |
* Sunday – Friday Trip
Call for Availability on Crossed out Dates or for Winter/Spring Break Trips
AGE GROUPS ALLOWED
Middle School Students 

High School Students

College Students
TRIP COST
$419/person
*This includes all accommodations, food, work project materials and programming.
 Construction  75%
 Community Activities / Immersion  10%
 Relational Ministry  15%
FOUNDATION REBUILD

In the spring of 2015 Next Step met a lady who had reached out regarding her floors. She had mentioned she may need her sub-floor replaced, as her current floor felt a little soft. Upon inspection we found that many of her floor joists and girder beams had sever rot and insect damage. That spring we started jacking up the house, removing the old floor system, replacing the piers, and constructing a new solid floor system.
SIDING REPAIR
In the spring of 2015 Next Step came across a lady who asked if we would be able to help replace a few of her windows that had been broken. She had also been experiencing the challenges of drafts during the winter throughout her home. From a combination of the broken windows and drafts, she had to use multiple portable heaters around her house simply to keep warm. In collaboration with this woman, Next Step teams were able to replace siding, insulation, and put in new windows.
FULL BUILD
Many homes in San Augustine belong to families who have owned that specific home for many generations. Repairs are typically self-performed, and many times, are just temporary fixes for cost reasons, as well as the desire to maintain and stay in the family home. After many generations of this being done, the temporary fixes wear off and a new structure is needed. We saw this in action in the life of a man who we began to work with in 2015. After staying in the same home for so many years, build up of mold, structural deficiencies, and other challenges in the house resulted in health concerns. His heart wasn't in great condition, and in order to get on the transplant list, he needed confirmation of a future health living environment. That is when we teamed up with this man, a few local churches, and Next Step teams and began a new home from the foundation up. This man now has a new heart and we continue to work on the final stages of the building.
SAN AUGUSTINE COUNTY COMMISIONERS COURT
The San Augustine Courthouse is home to many community and government programs for the county.  The programs stretch from children to senior services and focus on providing support for both Broaddus and San Augustine.  The County has opened its doors and welcomed Next Step in as a key partner in alleviating poverty and promoting social change in the county.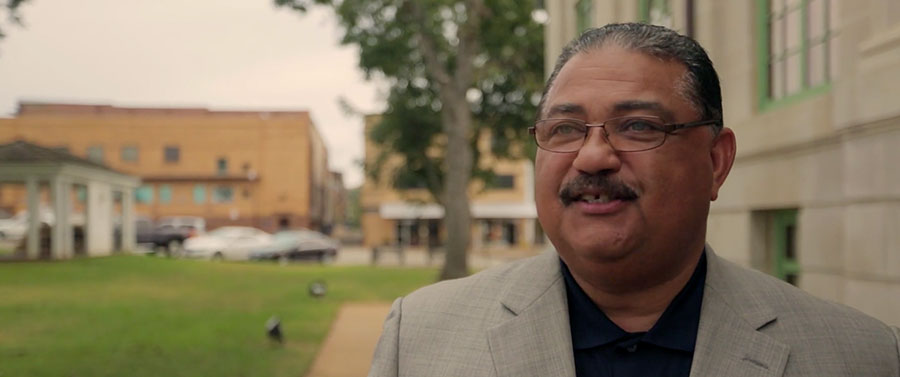 San Augustine County is home to a wonderful community of homeowners who generously open their homes and are excited to connect with Next Step groups. Working primarily on home repair and building projects, we have the opportunity to spend time with homeowners each day on the worksite. This is an incredible way to make personal connections and form meaningful relationships with community members in San Augustine.
SAN AUGUSTINE COUNTY LOCAL CHURCHES
The heartbeat of San Augustine County is the multiple churches that serve on the community leadership team.  Local churches provide much support including student housing, project selection, family discipleship, weekly cookouts and staff support.  Churches are actively involved from the cities of both Broaddus and San Augustine.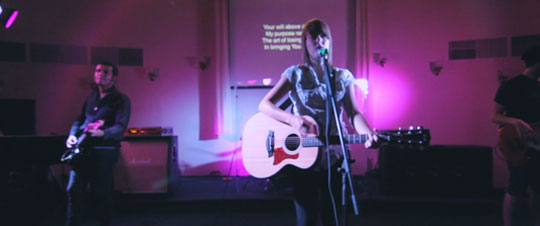 WORSHIP MUSIC
We've been told our worship experience is where summer camp meets mission trip. We put together bands from all over the country to lead your students in powerful worship every night. These talented and Christ-centered musicians will help show your students that worship can be fun, worship can be exciting, and worship can bring a joy they have maybe never experienced before.
CHALLENGING MESSAGES
It is our goal to bring your students closer to Christ this week. One way we do this is through challenging evening messages. Whether your students are new to the whole God thing or devoted Christians, these messages will help them understand Christ is alive and working in their lives today and a personal relationship with Him is available.
ORIGINAL VIDEO SERIES
Every summer we produce an original video series that coincides with the evening messages. This video series is our attempt to reach your students in yet another way with powerful stories of Christ in action. We've featured speakers such as Francis Chan, Shane Claiborne and Propaganda. You can watch some of our past video series in our Film Section.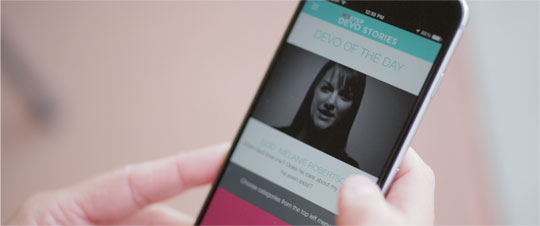 MyStep is an online program solely dedicated to helping your students, your church, or your ministry take the next step in a commitment to Jesus Christ. Whether you just came back from a mission trip through Next Step, or you're just looking for another way to strengthen your faith, MyStep is for you! We created a safe environment for students to explore the faith, and experience God in new and amazing ways!
Devo Stories are one of MyStep's most popular features. We have over 365 short video story illustrations that show the many different ways God is working in our daily lives. Whether it's a comical lesson about the consequences of stealing or a serious conversation about a parents' divorce, these stories help students understand God in new and real ways.
Another feature is the Prayer Wall, which provides an open and anonymous prayer forum for anyone to share their praises and concerns, and be prayed for throughout the year. Know our team is praying for these requests.
Both of these features can be installed for free on your mobile device. Simply search for Devo Stories or Prayer Wall on your phone or tablet's app store. This makes staying connected to God and each other easier than ever!
Partnering with two communities within San Augustine Country, Next Step will host half of the summer at White Rock Baptist Church and the other half of the summer at First Baptist Broaddus Church. In both facilities teams will sleep in classrooms on the floor, worship in the sanctuary, and enjoy meals in the fellowship hall. There are bathrooms in the facilities and a shower trailer on site with individual shower stalls. Sleeping will be on the floor so please bring a twin air mattress and bedding. All buildings are air conditioned.
This site is bus accessible, but vans are preferred. Some groups choose to fly and then rent vehicles for the week. The nearest airport is the George Bush Intercontinental Airport (IAH) in Houston, TX and is a 2.5 hour drive from San Augustine.
WHAT TO BRING
Twin Size Air Mattress
Bedding & Pillow
Water Bottle
Sunglasses
Sunscreen
Insect Repellent
Towel
Toiletries
Swim Suit
Work Shoes
Work Clothes
Casual Clothes
Work Gloves
Safety Glasses
Hammer
For most summer dates, please see the standard mission trip schedule below. Please plan on arriving on Sunday afternoon between 3-5pm and departing Saturday morning 8-9am. Monday-Thursday are work days and Friday will be a fun day!
For the week of June 30-July 5*, please note the trip is scheduled to end Friday morning between 8-9am. This means you would arrive Sunday afternoon between 3-5pm, Monday-Thursday are still work days, but the Friday fun day is not included. The trip ends Friday morning 8-9am. This shorter schedule is to allow our on-site staff with one long weekend in the summer for rest.
SUNDAY (ARRIVAL DAY)
3:00-5:00 pm – Arrive to Mission Location
6:00 pm – Dinner
7:00 pm – Worship & Weekly Orientation
8:30 pm – Church Time, Small groups, Free Time
11:00 pm – Lights Out
MONDAY – THURSDAY (WORK DAYS)
7:00 am – Wake Up
7:15 am – Eat Breakfast & Lunch Preparation
8:00 am – Morning Devotional
8:15 am – Depart for Worksite & Begin Working
12:00 pm – Lunch & Devotion
1:00 pm – Resume Working
3:30 pm – Clean Up/Return
4:00 pm – Free time/Showers/Leader Meeting
6:00pm – Dinner
7:00 pm – Worship
8:30 – Church Time/Small Groups/Free Time
11:00 pm – Lights Out
FRIDAY (COMMUNITY / FUN DAY)
8:00 am – Wake Up 
8:15 am – Eat Breakfast & Lunch Preparation
9:00 am – Morning Devotion
9:15 am – Leave for Free Day Activity
4:00 pm  – Shower Time/Free Time/Leader Meeting
6:00 pm – Dinner
7:00 pm – Worship
8:30 pm – Church Time/Small Groups/Free time
11:00 pm – Lights Out