THE MISSION
Partnership is the key to sustainable missions. And nowhere is partnership greater than in Sumpango, Guatemala. Located about an hour from Guatemala City is the small town of Sumpango. Primarily a Mayan community, this town is full of vibrant people nestled in the middle of beautiful rolling hills. Sumpango is home to Next Step's community partner, Betty Merida.
We met Betty in 2007 when first coming to Guatemala and reconnected years later in 2014 through God's guiding hand.  Betty is a local Guatemalan who felt God calling her to place her roots in Sumpango, a community that alongside its beauty, struggles with poverty, education, and a lack of hope.  Betty moved to Sumpango in 2012, adopted a 4-year old son, and began to pour her life into her neighbors.  She is determined to win this community over for Christ through the local Church.  Betty has a vision for the Church to be a place of hope for Sumpango, which it has become. The pastor's of the church in Sumpango also share in this vision and have a desire to make disciples.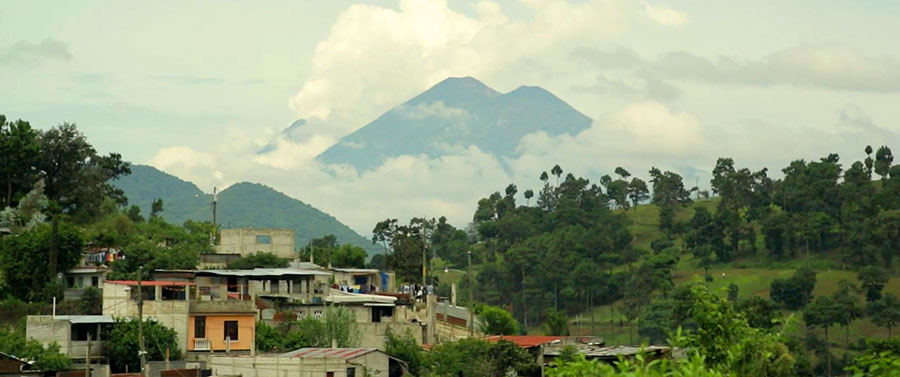 Next Step is excited to work alongside Betty and the Church as we build and expand a local church building, serve at a local HIV orphanage, build home additions for overcrowded families, and hit the streets for powerful home visits where your students will have the opportunity to pray and share faith with many Guatemalan families. Your trip to Guatemala will give students a wide variety of construction and relational ministry opportunities, as you will serve and worship alongside many of our Guatemalan partners.  Know you can be an integral part of what God is doing in this special community of Sumpango, as we seek to be the body of Christ sharing in our gifts and passions with one another.
DATES AVAILABLE
| | |
| --- | --- |
| June 2-8 | July 7-13 |
| June 9-15 | July 14-20 |
| June 16-22 | July 21-27 |
| June 23-29 | July 28-Aug 3 |
| June 30-July 5** |   |
* Sunday – Friday Trip
Call for Availability on Crossed out Dates or for Winter/Spring Break Trips
AGE GROUPS ALLOWED
Middle School Students 

High School Students

College Students
TRIP COST
$699/person
*This includes all accommodations, food, on site transportation, work project materials and programming.
 Construction  50%
 Community Activities / Immersion  10%
 Relational Ministry 40%
BUSCA A DIOS 
Many crews spend their days at our wonderful partner church in Sumpango, Busca A Dios. Our days are divided up into two parts, morning construction and afternoon VBS.  When we began our partnership with Busca A Dios in 2014, their church had temporary walls and make-shift classrooms. Teams work side by side with the church community to rebuild the church with block and concrete and have built a permanent addition for classroom space. In the afternoons the music is turned up and the kids from the neighborhood roll in as we help out with the locally-led community Summer VBS Program.
HOME ADDITIONS
Each summer Next Step partners with local masons and our community leadership team to build 5-8 home additions. These families are selected by the Sumpango leadership team based on need and commitment to involvement of this addition. Most families are living in one-room homes with temporary walls and the teams are able to build a 12×12 block and concrete room addition to serve as a bedroom or kitchen.
ANNA VITTIELLO ORPHANAGE
This school and orphanage is filled with 60-70 beautiful children living with HIV/ AIDS. Our partnership includes construction projects at the facility, as well as supporting the staff with music, games and free time activities with the children. Our teams spend their days at the Orphanage with an even balance of physical work and relational time with the kids.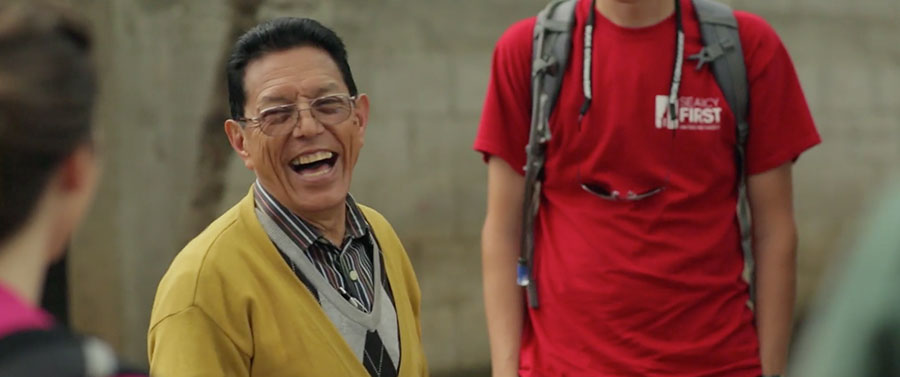 Busca a Dios was planted in 2011 by Pastor Manuel and his wife Dorita.  The couple moved from their Church in Guatemala City to serve as full-time missionaries in Sumpango and spread the Word of God through love and action in the community of Sumpango.  In 2014, Pastor Manuel passed the church off to the leadership of his son-in-law, Pastor Marvin and his wife Naomi.  The church is very outreach focused as they try to meet the needs and empower families within walking distance of the church.  Busca a Dios has a very strong youth program and summer-long children's VBS.
The Catholic led and funded orphanage has been a staple of the Sumpango community for many years.  The orphanage is home to approximately 40-50 children with HIV/AIDS.  The facility cares for infants up to 16 years old.  Anna Vitiello also has a thriving school and education program on campus that provides a safe and supportive leaning environment for the children.  The orphanage is staffed by local nuns, teachers and volunteers.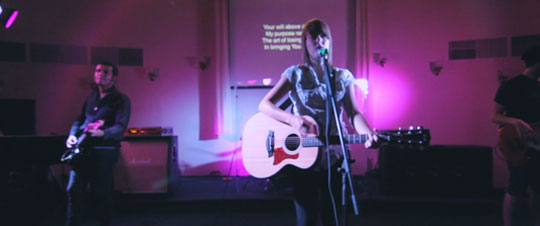 WORSHIP MUSIC
We've been told our worship experience is where summer camp meets mission trip. We put together bands from all over the country to lead your students in powerful worship every night. These talented and Christ-centered musicians will help show your students that worship can be fun, worship can be exciting, and worship can bring a joy they have maybe never experienced before.
CHALLENGING MESSAGES
It is our goal to bring your students closer to Christ this week. One way we do this is through challenging evening messages. Whether your students are new to the whole God thing or devoted Christians, these messages will help them understand Christ is alive and working in their lives today and a personal relationship with Him is available.
ORIGINAL VIDEO SERIES
Every summer we produce an original video series that coincides with the evening messages. This video series is our attempt to reach your students in yet another way with powerful stories of Christ in action. We've featured speakers such as Francis Chan, Shane Claiborne and Propaganda. You can watch some of our past video series in our Film Section.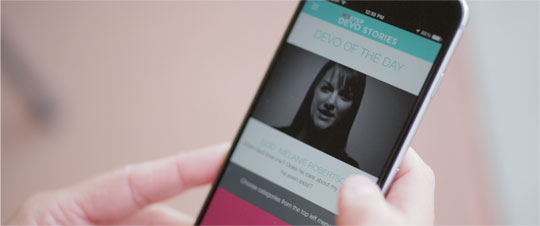 MyStep is an online program solely dedicated to helping your students, your church, or your ministry take the next step in a commitment to Jesus Christ. Whether you just came back from a mission trip through Next Step, or you're just looking for another way to strengthen your faith, MyStep is for you! We created a safe environment for students to explore the faith, and experience God in new and amazing ways!
Devo Stories are one of MyStep's most popular features. We have over 365 short video story illustrations that show the many different ways God is working in our daily lives. Whether it's a comical lesson about the consequences of stealing or a serious conversation about a parents' divorce, these stories help students understand God in new and real ways.
Another feature is the Prayer Wall, which provides an open and anonymous prayer forum for anyone to share their praises and concerns, and be prayed for throughout the year. Know our team is praying for these requests.
Both of these features can be installed for free on your mobile device. Simply search for Devo Stories or Prayer Wall on your phone or tablet's app store. This makes staying connected to God and each other easier than ever!
The trip is hosted at the Retreat Center – Paz en la Tormenta in Sumpango. The retreat center has AC and large hotel style rooms that sleep anywhere from 4-16 people. There are beds with mattresses, sheets, and pillows. Every room has an individual bathroom and shower. There is a large dining hall, kitchen, and an outdoor pool within the gated property. We will also worship in the evenings at the retreat center.
Please book your flights for arrival and departure through the Guatemala City La Aurora International Airport (GUA). Our friendly Next Step staff will be waiting for you at the airport and will provide ground transportation for the entire trip. The airport is about 1 hour away from our mission site in Sumpango.
WHAT TO BRING
Passport
Water Bottle
Sunglasses
Sunscreen
Swim Suit
Insect Repellent
Toiletries
Rain Jacket
Rain Boots
Work Gloves
Safety Glasses
Work Shoes
Work Clothes
Casual Clothes
For most summer dates, please see the standard mission trip schedule below. Please plan on arriving Sunday afternoon and departing Saturday morning. Monday-Thursday are work days and Friday will be a fun day! For safety, it is important for all driving to and from the airport to be during daylight hours. Please contact our office to discuss arrival and departure flights.
For the week of June 30-July 5*, please note the trip is scheduled to end on Friday morning. This means you would arrive Sunday afternoon, serve in the community Monday-Thursday, and then depart for home Friday morning. This shorter schedule is to allow our on-site staff with one long weekend in the summer for rest.
SUNDAY (ARRIVAL DAY)
Meet the Next Step Ministries staff at the airport
MONDAY – THURSDAY (WORK DAYS)
7:00 am – Wake Up
7:15 am – Eat Breakfast & Lunch Preparation
8:00 am – Morning Devotional
8:15 am – Depart for Worksite & Begin Working
12:00 pm – Lunch & Devotion
1:00 pm – Resume Working
3:30 pm – Clean Up/Return
4:00 pm – Free time/Showers/Leader Meeting
6:00pm – Dinner
7:00 pm – Worship
8:30 – Church Time/Small Groups/Free Time
11:00 pm – Lights Out
FRIDAY (COMMUNITY / FUN DAY)
8:00 am – Wake Up 
8:15 am – Eat Breakfast & Lunch Preparation
9:00 am – Morning Devotion
9:15 am – Community/ Fun Day Activity! 
4:00 pm  – Shower Time/Free Time/Leader Meeting
6:00 pm – Dinner
7:00 pm – Worship
8:30 pm – Church Time/Small Groups/Free time
11:00 pm – Lights Out