NEXT STEP MINISTRIES
Next Step Ministries is a Christ-centered, 501c3 nonprofit with the heartbeat to do missions differently. We are passionate about the experience students can have on a mission trip—serving others while encountering a living God who offers freedom and grace. We are passionate about communities thriving—developing from within and restoring dignity.
To this end we lead thousands of students on one-week missions trips that connect them with sustainable community-led initiatives we support on a year-round basis.
After reading When Helping Hurts in 2012, like many, we were tempted to throw short-term mission trips out the window. But through a process of learning we have been inspired to create a space where the beauty and power of short-term trips can connect to real sustainable community development. It's a tall task, and one we are constantly falling short of, but its also one that when done right, can provide an incredible God-sized experience for both students and communities alike.
MISSION STATEMENT
To provide opportunities for students to explore their faith, experience God, and extend service to others, all in the name of Jesus Christ.
VISION STATEMENT
To be a platform where short-term mission trips collide with long-term community development.
HISTORY
In 2002, two college students and their youth pastor decided to take a group of students overseas for a weeklong mission trip.  It was there, that these three individuals fell in love with the concept of short-term missions.  They witnessed God transforming their students' lives through exposure to what He was doing in the world around them.  In 2007, Andy, Nick and Todd founded Next Step, with a goal to allow God to transform students' lives while serving the world around them.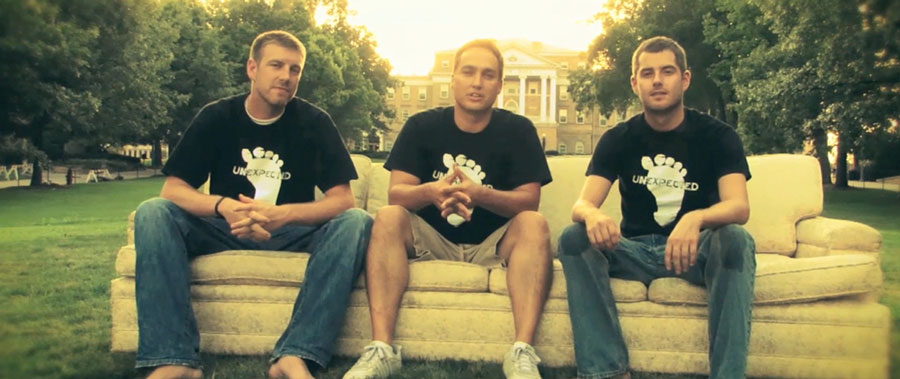 God was so faithful in the first 5 years and Next Step took off.  The ministry grew from serving alongside 4 communities and 600 students, to 14 communities and 7,000 students by 2013.  However, through the rapid growth, Next Step was so focused on what God was doing in the lives of students, the ministry began to notice it may be overlooking the residual harm being done to the communities it served.
In 2013, Next Step offered an apology for not always doing missions 'the right way'.  And that brings us to today, continuing the journey of learning and striving to be a missions organization where short-term mission trips collide with long term community development.
STATEMENT OF FAITH
Next Step Ministries believes that there is one God in three distinct person (Father, Son & Holy Spirit). We believe that God is love and that he extends his love to all people. We believe that God has created us with the choice to love him; however, as a result of humankind's original choice not to love God ( i.e., sin) we became separated from him. It is for this reason that the Father has sent his Son, Jesus Christ who was sinless, persecuted and died on the cross on our behalf. We believe that God has raised Jesus from death to life to mend our broken relationship with himself. It is our goal to bring this good news to all people who will listen through our actions and words. Next Step Ministries holds that the Bible is the inspired word of God and is thereby applicable and authoritative for our lives today. We believe that God is all loving and all powerful, and is therefore worthy of all our praise and reverence. We believe God encompasses the fullness of love and calls us to love him and all those around us regardless of race, political slant, religion, or sex. We believe that God has called every Christian to reach the physical and spiritual needs of those around us. To that end, Next Step Ministries strives to enable and prepare students to further God's Kingdom throughout the United States and around the world. It is our goal to give people the opportunity to take the next step in their lives and come into a personal relationship with Jesus Christ and experience the real life; the life that only God's true love can give!
Do you have a question about our ministry that wasn't answered on our website? Please don't hesitate to call us at 1-866-534-2009 or ask us a question below. We will get back to you within 24 hours. Thanks!
2019 MISSION TRIP BROCHURE This brochure has all your mission trip information in one place. Locations, dates, details and more. While you can find all this information on our website, feel free to download this brochure as an additional resource.


 DOWNLOAD