WHAT
WORSHIP AND PROGRAMMING
IS ALL ABOUT
Through a Next Step Worship and Programming Internship, you get the opportunity to be submerged in a new culture, while gaining the understanding of what it means to cultivate a lifestyle of worship beyond the music industry. You will lead more than fifty nights of worship for hundreds of students and community members over the course of nine weeks of mission trips. We believe music transcends language and culture. Through this internship you will be given the chance to use your passion for music and the arts to direct people towards Christ.
Throughout the summer you will have the opportunity to facilitate programming five nights a week, for nine weeks. That's 45 times that you'll get to see and be a part of sharing the love of Jesus in creative outlets, while leading various service projects in a community you will grow to love. We truly believe that no person can stay the same when encountered by the love of Jesus, and as a programming team, you get to see this first hand. How cool is that?
Whether you are pursuing worship, youth ministry, or missions, the experience you receive from this internship will set you apart in your career search. You will be placed and developed in a leadership role, which many churches seek out for their next hire. With this experience, our past interns have gone on to various leadership roles in churches across the country, and would agree that this internship helped prepare them for their careers in ministry.
As a programming intern, you will gain invaluable ministry leadership skills, and lead hundreds of students each week from all over the country. Whether you are leading a construction project, serving dinner, sharing your story or leading worship, this internship challenges you to develop a better understanding of what it means to live a lifestyle of worship. You can expect tangible growth, and a developed idea of what it means to be a leader in ministry.
Most importantly, you will have the opportunity to serve alongside a community for the entire summer. This service will go far beyond the physical construction project that you will be involved with. You will also have the chance to build memorable and lasting relationships with community members. These relationships will impact your life in ways you never expected as you grow in a deeper understanding of what it means to be in community.
Create an atmosphere of worship where students can learn they are loved by Jesus.
Use your creative passions to point students towards Christ every night with the band.
Work behind the scenes to create a space for students to encounter Jesus.
Be a part of major faith transformation, by sharing your story with students.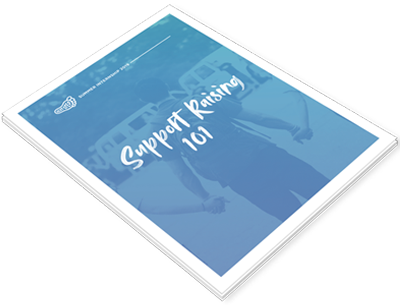 SUPPORT RAISING FOR THE INTERNSHIP
Next Step Internships require that you raise support. We are frequently asked why this requirement is in place and where the support goes. Next Step is committed to funding projects and partnering with organizations that really make a difference in communities. Whether you are building a deck or hosting a VBS, these community projects take significant money. When you commit to serving alongside a community with Next Step, you commit to making it possible to partner with communities in a truly impactful way.
On the Worship Team, what style of music should we be expecting?
This is one of the most unique things about an internship with Next Step! We work with churches from a variety of different faith backgrounds, which means you will have the opportunity to play a variety of different styles of music.
On the Worship Team, what size band will we be playing with?
The size of the band is based on the location you serve it! Some teams consist of a full band with percussion, while others are 2 members, with an acoustic sound.
As Emcee, how often will I be speaking?
You will be speaking for four daily worship services that are typically Sunday through Thursday.
As Media Tech, do you supply the laptop?
Yes. A shared laptop is supplied for the purpose of running the nightly programming, as well as for the team leader and construction manager's communications.
As Media Tech, do I receive training on the sound equipment?
Yes. In addition to video training. A full training week covers the setup and operation of all of the sound equipment.
As Emcee, how long are the worship talks supposed to be?
All programming talks should be around 5 to 8 minutes in length unless it is noted in your outlines to be otherwise.
Will I be leading a construction site this summer?
Yes! All of our summer staff whether they are hired for worship and programming, construction or missional leadership will help lead middle and high school students in completing a variety of construction projects. This may sound intimidating, but DON'T WORRY, you don't need any previous experience in construction, we provide training and support for you and understand that most of you have limited or no construction experience.