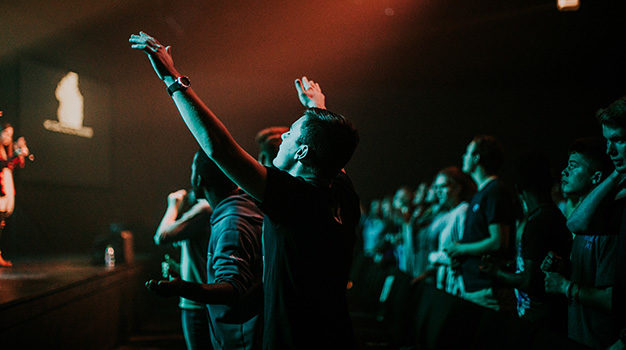 Next Step creates an atmosphere for your students to encounter a living God as our talented musicians and speakers lead high energy and Christ-centered worship every night. At Next Step, our desire is that your students grow in their personal relationship with Christ. Whether it's framing on a worksite or singing praises in a church building, we are passionate about your student's experiencing a lifestyle of worship.
WHAT TO EXPECT ON THE MISSION TRIP
Every night you will hear engaging messages given by the Emcee to challenge your student's perspectives and faith. Whether you are new to the whole God thing or you are a devoted Christian, these messages will deepen your understanding that Christ is working in your life and offers you a personal relationship with Him.
Every year we produce an original film series that coincides with the evening messages. The film series is meant to reach others in yet another way with powerful stories of Christ in action. While every film series is different, it is our hope that your students relate to the people in the film series and begin to understand that they are not alone.
Experiential learning is one of the best ways for students to fully understand what Christ did for us. Whether washing their teammates feet or nailing their sins to the cross, your students will have the chance to physically connect with the story of Christ. These are moments that your students will bring back home with them as a constant reminder of the commitments they made together for Christ.
COMMUNITY FOCUSED WORSHIP
While construction has always been our main platform to see physical transformation in communities, we recognize that in order to make a long lasting impact, we must meet the spiritual needs in each community as well. Whether we speak at church on Sundays, or have community members join us for worship on Fridays, we are working towards a more holistic approach to community-based worship.