WHAT
CONSTRUCTION
IS ALL ABOUT
Through a Next Step Construction Internship, you get the opportunity to manage dozens of construction projects and lead hundreds of volunteers during nine week-long mission trips. You will be directly involved in every step of planning, estimating, scheduling, budgeting, and management for each project. With that, our full time construction staff will set you up for success through supporting and training you during the summer internship. A Next Step Construction Internship has proved valuable for a variety of career paths including construction, engineering, business and non-profit work. Next Step Construction Interns have moved on to work with industry leaders such as Turner Construction, Hensel Phelps Construction and the Peace Corps.
This construction internship is unlike most internships where you find yourself in an office, instead you will be directly involved in every step of the construction process. This includes estimating, scheduling, and managing projects throughout the summer.
The immersive experience you gain from the internship exceeds most other internship programs. You will gain a wide variety of construction-related knowledge, as well as valuable leadership and management skills as you lead impactful mission trips.
During the internship, you will be leading hundreds of volunteers to complete building projects in the community. Each project provides the opportunity to learn how to effectively communicate, delegate, and empower those around you.
Community engagement extends far beyond the building project as you will build relationships with community members and local leaders. These relationships will help you gain a deeper understanding of what it means to be in community.
CONSTRUCTION PROJECT MANAGER
Manage all aspects of life changing building projects in a community.
CONSTRUCTION SITE SUPERVISOR
Lead energetic, effective worksites that impact many lives.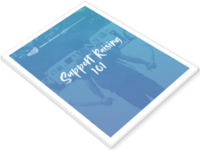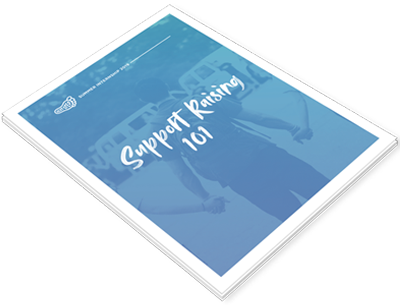 SUPPORT RAISING FOR THE INTERNSHIP
Next Step is committed to funding projects and partnering with organizations that make a true difference in communities. Whether you are building a deck or working on a full build, these community projects take significant money. When you commit to serving alongside a community with Next Step, you commit to making it possible to partner with communities in a truly impactful way. The money you raise goes to a few different places. Part of it funds your stay in the community, covering your transportation, lodging, and food for the summer; but the majority of your support goes directly to the materials used in the community you are serving. This includes construction materials, community project materials, VBS materials, funding community cookouts, and much more. So, you can confidently share that the money your donors give, is going directly into the communities you are partnering with.
Every year, Next Step Summer Staff raise tens of thousands of dollars, allowing us to do the work we do. It has been a key part of our ministry since the beginning, a key that makes us different, and a key that makes us effective. Support raising is a required part of our internship. We recognize that based on other opportunities in the construction field, making the support raising requirement for construction staff too high could hinder people from taking this internship opportunity. Therefore, we are asking you to raise a significantly lower amount than any of the other positions. But this support you are being asked to raise is crucial to our operations and we could not do what we do without it.
What types of projects does Next Step complete?
Next Step's most common domestic projects are residential home repair projects such as; porches, roofing, insulation and drywall, interior finishes, and concrete. We also complete a few commercial construction projects and new home builds each year. Internationally, our projects involve concrete and block work.
What is the weekly schedule for a construction intern?
Next Step construction interns lead worksites Monday through Thursday, 9am to 4pm. The evenings are spent preparing for the next day on site, as well as serving in other ways. Each weekend the construction interns prepare for the next week's projects by distributing materials, assembling tool bins, and making visits to the worksite.
What type of training do Next Step construction interns receive?
Next Step provides a full week of hands-on training for all staff. Our construction staff receive specific training on worksite safety and leadership, as well as hands-on building experience with tools and various projects. Next Step also operates a YouTube Channel, 'NSM Construction', which provides many extensive project tutorials.
Do the Next Step construction interns work with a mentor?
Each construction intern will work closely and receive support from our full time Senior Project Managers
Does a Next Step Construction Internship qualify for internship credit at a university?
Yes! Most construction interns who are in need of an internship receive internship credit from a summer with Next Step. Next Step works with each individual intern and university's specific procedures to ensure eligibility for internship credit.
What type of software experience do construction interns receive?
Next Step utilizes the world leading construction management software called Procore. This is how the construction department is able to oversee the long list of projects we complete each year. Our construction interns use Procore daily to access drawing sets, submit an RFI or inspection, upload progress photos, and communicate with others regarding the project.