MISSIONAL LEADERSHIP
An internship in Missional Leadership goes far beyond leading weeklong mission trips during the summer. By choosing this track you are choosing to learn what it truly means to serve others as Jesus did. Whether you are a Team Leader, Assistant Team Leader or Community Coordinator, your summer will be filled with unique opportunities to gain leadership experience that will allow you to succeed in whatever your future career may be. While gaining these valuable leadership skills, your efforts will lead to creating a platform where students can experience Christ in radical ways and communities see sustainable change happen.
TEAM LEADER 
As a Team Leader, you will lead a team of your peers as you oversee nine weeks of mission trips. In this role, not only will you coordinate activities with incoming churches and community members, but you will have the opportunity to create solutions as difficult situations arise. This role truly comes with an uncommon amount of responsibility as your ultimate goal is to ensure the trip runs smoothly and each church has the best week possible.
COMMUNITY PROJECT COORDINATOR
As a Community Coordinator, you will have the opportunity to facilitate long-term relationships between incoming mission teams and local community partnerships, which goes far beyond managing logistics. You will be tested in your leadership abilities as you advocate for the community and help to create experiences where local leadership is empowered.
VBS COORDINATOR
As VBS Coordinator you will work closely with mission teams to facilitate their involvement in a summer-long VBS program for children in the community. You will gain valuable leadership and organizational skills while also learning what it means to work closely with a community in an empowering and life-giving way.
HANDS-ON LEADERSHIP EXPERIENCE
This internship not only gives you the opportunity to learn the model of servant leadership, but to apply it in a tangible way as well. Each position comes with a high degree of responsibility whether you're coordinating meal preparation tasks, community engagement activities or overseeing the logistics of each trip. Through your successes and failures, you will learn what it takes to become a great leader.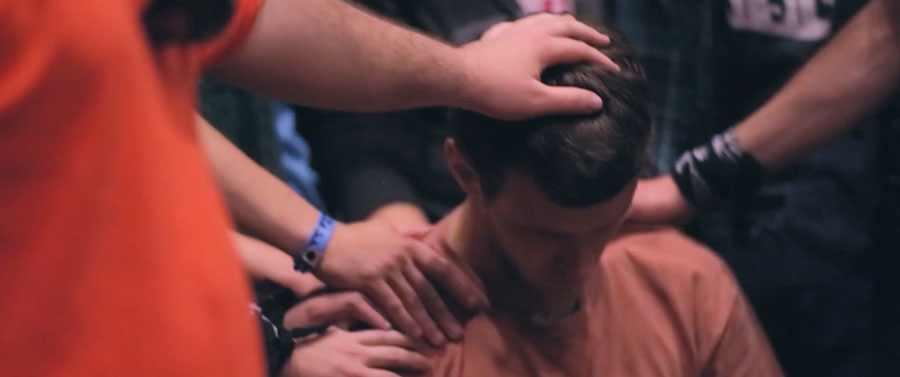 There's no hiding the fact that a Next Step internship is a challenging one. It's a tiring summer in which you'll be stretched in ways you've never been before, but there's something inherently beautiful about this. Through those times of weakness, you will have the opportunity to call upon the Lord for strength and wisdom. In doing so, you can't help but grow closer to him as you develop a deeper understanding of His faithfulness and the sufficiency of His grace.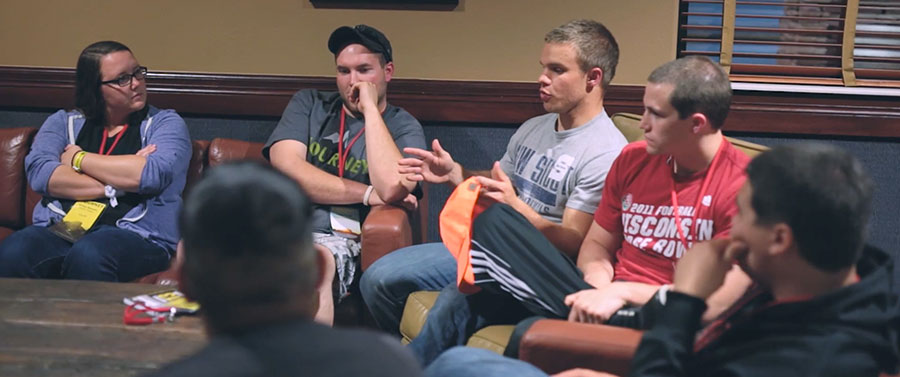 By growing in your ability to effectively resolve conflict, communicate tasks, and develop the skills of teammates, you will be developing a skill set that can be used in the everyday challenges of the professional world. Past interns have gone on to leverage what they've learned to succeed in a variety of vocations including going into full-time ministry, starting their own non-profit or working for a Fortune 100 company.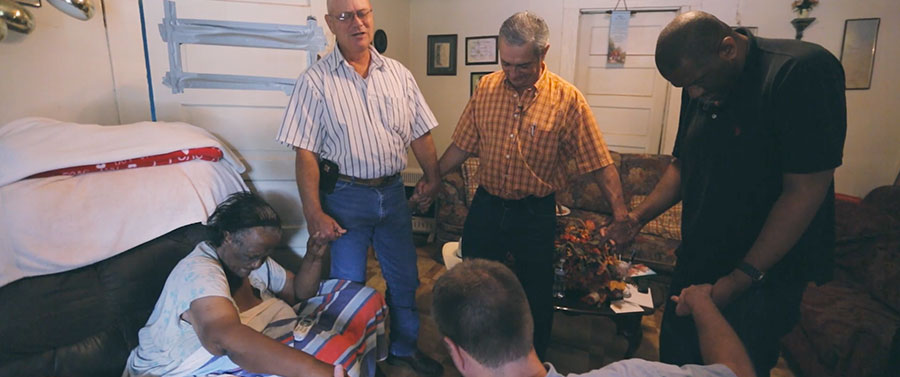 Most importantly, you will have the opportunity to serve alongside a community for the entire summer. This service will go far beyond the physical construction project that you will be involved with. You will also have the chance to build relationships with community members. These relationships will impact your life in ways you never expected as you grow in a deeper understanding of what it means to be in community.
Next Step Internships (not Co-Ops) require you to raise support.  We are frequently asked why this requirement is in place and where the support goes.
It's important to understand Next Step's commitment to funding projects that really impact a community. On a Next Step Mission trip, you will be leading students in projects such as: full home builds, home additions, roofing, flooring, drywall, siding, and much more. As a ministry, we seek to partner with community members in projects that meet the true needs. These projects take significant money, which is where you come in!
When you commit to serving alongside a community with Next Step, you commit to making it possible to do the building that is truly effective.  This could mean providing a wheel chair ramp to a senior citizen who hasn't left his/her home in two years because they are unable to walk down the stairs… or providing a brand new home to a family previously living in a one-room house.
Every year, Next Step Interns raise over $150,000.00, allowing us to do the work we do!  It has been a staple of our ministry since the beginning, a staple that makes us different, and a staple that makes us effective.  So be humbled knowing the money you raise doesn't just go in your pocket, but goes to rebuilding and empowering a community you have now become a part of.
CHOOSE DESIRED INTERSHIP POSITION
Missional Leadership
Team Leader

Assistant Team Leader

Community Coordinator

VBS Coordinator
Worship
Worship Leader

Worship Team Member

Media Tech
Youth Ministry
Construction
Construction Manager

Construction Team Member
PREPARE YOUR APPLICATION MATERIALS
Resume
Resumes should list all education, previous jobs, and other pertinent experience.
References
You must submit contact information for 2 references. At least one reference must be from a professor or supervisor from within the specified area you are applying for (e.g. if you are applying for the Construction Team, you would need a reference from a Construction Professor or Construction Supervisor).
Video sample
If you are applying for a worship or youth ministry position , you are required to upload a video sample of you playing music or delivering a message.
FILL OUT INTERNSHIP APPLICATION
The last step is to simply fill out the online application by clicking Apply Now below. You will be able to upload your application materials with your application. We will contact you with 48 hours of receiving your application. Feel free to contact us with any additional questions.
2017 INTERNSHIP PACKET This packet has all your internship information in one place. Dates, details and more. While you can find all this information on the website, feel free to download this packet as an additional resource.

 DOWNLOAD
2017 SUPPORT RAISING PACKET Support raising can be scary, but we are there to walk you through the process to make sure you are equipped to succeed. This packet has information about your support raising requirement (does not apply to construction internships), and outlines for successfully reaching your financial goal.

 DOWNLOAD