WHAT
MISSIONAL-LEADERSHIP
IS ALL ABOUT
Through a Next Step Missional Leadership Internship, you get the opportunity to plan, organize and lead various aspects of the mission trip experience. Your summer will be filled with opportunities to develop your leadership skills daily, launching you toward success in whichever career you choose. Through this internship you will learn valuable lessons, including what it truly means to serve other as Jesus did. Your efforts will create a platform where students can experience Christ in radical ways and communities see sustainable change happen.
We are passionate about developing young leaders for the Kingdom. Our internship positions come with a high degree of responsibility while serving in a variety of missional areas. Through your successes and failures, you will grow in many aspects of your life, and learn what it takes to become a great leader.
Growing your ability to resolve conflict and communicate tasks, you will develop skills necessary for the everyday challenges of the professional world. Past interns have gone on to leverage what they've learned in full-time ministry positions, non-profit management roles, and more!
A Next Step summer can be challenging, but it is through the challenges that come with stepping out of our comfort zone, that God shapes us in big ways. You'll see the Lord's faithfulness in action each day, as you work to serve those around you.
This is an opportunity for you to partner with a community in ways that go far beyond the work you do- you'll build lasting relationships with community members that will impact your life in ways you never expected as you grow in a deeper understanding of what it means to be in community.
Lead, empower, and equip others while overseeing life changing mission trips
Create a welcoming atmosphere by providing meals and care for incoming mission groups
COMMUNITY PROJECT COORDINATOR
Engage incoming mission groups in community development principles while serving alongside the community
Work alongside community leaders to teach children about Jesus through fun and interactive summer programs.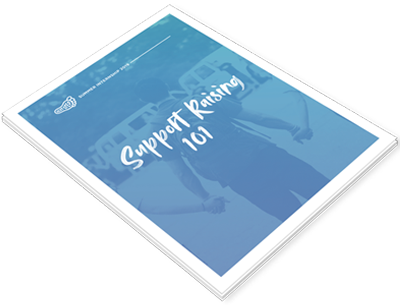 SUPPORT RAISING FOR THE INTERNSHIP
Next Step Internships require that you raise support. We are frequently asked why this requirement is in place and where the support goes. Next Step is committed to funding projects and partnering with organizations that really make a difference in communities. Whether you are building a deck or hosting a VBS, these community projects take significant money. When you commit to serving alongside a community with Next Step, you commit to making it possible to partner with communities in a truly impactful way.
What are the requirements to be on Next Step Summer Staff?
All applicants must be at least 18 years old and one full year out of high school. Must be a believer in Christ and hold to Next Step's statement of faith. See positions and requirements for list of specific position requirements.
Is the mission trip safe?
Yes. Students are our top priority and safety is always our primary concern. Thankfully, because of our long-term commitment and involvement within the community we have developed many close relationships with the locals. The community is familiar with Next Step and we've worked hard to humbly earn their trust and respect. Because of these close friendships we are the first to know if something out of the ordinary comes up or is unsafe.
Do we have to serve the whole summer? Are there part-time internships?
All internship positions are required to serve the entire summer. There are no part-time internships.
Do we receive any training?
Your summer will start with a week of training in Wisconsin. Here you will learn the ins and outs of the summer and get specific training for your position.
Do we get to choose what community we will be serving in?
There are several things we consider when placing staff and building the teams. First, we consider your specific skills and talents and how they best fit into the communities we work with and the teams that are set up. We also take into consideration where you would like to serve. Lastly, we place based on the needs of Next Step.
Yes. Although Next Step packs a lot of awesome stuff into a week, we get creative with how the team is finding rest both during the week and over the weekends
That being said, due to the nature of your position there is very little downtime on a day-to-day basis. Typical weekends are used to shop for supplies, set up new projects, and rest. You will be exhausted, but take it from us; it will be well worth it! The position requires your effort 24/7 for 10 weeks.
How are food and lodging handled?
All of your food and lodging is covered for the entire summer! You will be staying at a church or school in the community you live in. Your new bedroom will most likely be a classroom. You will sleep on an air mattress.
Will I be leading a construction site this summer?
Yes! All of our summer staff whether they are hired for worship and programming, construction or missional leadership will help lead middle and high school students in completing a variety of construction projects. This may sound intimidating, but DON'T WORRY, you don't need any previous experience in construction, we provide training and support for you and understand that most of you have limited or no construction experience.